Do you want help recovering from a brain injury caused by an accident? Contact us to discuss your legal options!
You should consider securing legal help if you experienced a brain injury caused by an accident in San Jose, CA. Our team at Shea & Shea can build a claim to help you seek brain injury compensation. We can handle a head injury claim for you after a slip and fall, car accident, or workplace accident.
We can begin providing you with legal advice when you contact us at (408) 292-2434.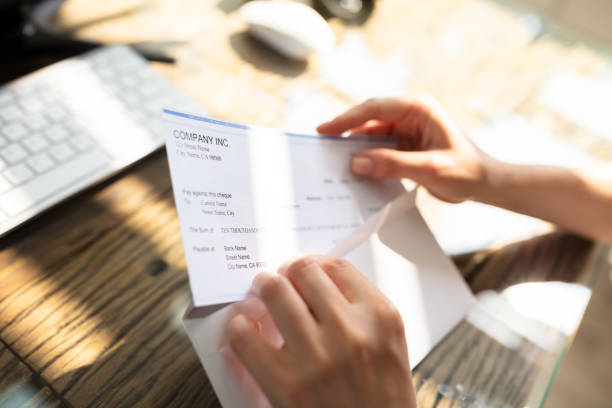 Seek Answers From a Brain Injury Lawyer
We understand that you may have many questions after you or a loved one experienced an accident that led to a traumatic brain injury (TBI). A brain injury lawyer can provide you with the answers you want for questions such as the following.
Who Can Make a Brain Injury Claim?
Anyone injured in an accident caused by another person could file a brain injury claim in California. You could file a claim if your accident involved an act of negligence or intentional violence. You might have legal grounds to seek compensation if your injury necessitated medical treatment.
How Long Does a Brain Injury Claim Take?
The time to resolve a brain injury claim in court can vary. Legally, you should not begin seeking brain injury compensation until you've reached your point of maximum recovery for the brain injury, which may influence the time to complete your claim.
Your claim may also take longer if you go to court instead of settling with the individual who caused your accident. Complicated cases, such as those involving multiple parties or severe injuries, may take longer to resolve here in San Jose.
How Much Compensation Do You Receive for a Brain Injury?
Not all head injury claims lead to the same amount of compensation. The court system considers your losses when determining how much brain injury compensation you should receive. We can help you review examples of outcomes for a TBI settlement when you reach out to us.
Injuries That Lead to a Brain Injury Claim
You may wonder if you have an injury serious enough to justify a brain injury claim. Generally, you may decide to speak to a lawyer about building a claim if you experience any form of a traumatic brain injury.
Mild TBI
Mild TBIs usually cause minor and brief disruptions in your brain function. Individuals who lose consciousness for under 30 minutes may experience a mild TBI. You can seek medical treatment for these injuries, which can lead to:
● Nausea and headaches
● Light sensitivity
● Memory issues
● Problems sleeping or with coordination
● Sensory issues
You may experience symptoms from a minor TBI for months or even years. We can help you focus on securing compensation if you sustain a minor TBI.
Moderate TBI
Moderate TBIs represent more serious medical conditions than minor injuries. They can cause chronic pain, issues with your attention span, and memory loss, in addition to the symptoms we discussed for a minor TBI.
Severe TBI
A severe TBI represents the most significant brain injury you may sustain here in California. You may end up losing consciousness for weeks or even months with this kind of injury. Severe TBIs can also lead to:
● Confusion and depression
● Difficulties talking or moving
● Nausea and constant vomiting
You may also notice you have dilated pupils in the aftermath of a severe TBI. Doctors recommend that you seek immediate medical care after a severe TBI to mitigate the possible repercussions of this kind of injury.
Forms of Head Injury Compensation
What kind of head injury compensation could you receive after an accidental injury? It can be challenging to provide an exact guess for a head injury settlement amount, but you may receive damages to cover your expenses, earnings, and suffering.
Healthcare Expenses
A car accident head injury settlement may provide you with compensation for all of your medical bills. Based on your situation, you may receive damages for your:
● Emergency medical care
● Stay in the emergency room or hospital
● Surgeries or other medical procedures
● Tests and lab work
● Prescriptions and other medications
You may even receive damages to cover your physical therapy if you require this kind of treatment after experiencing a TBI.
Lost Wages at Work
Brain injury compensation may cover any income you lost while you were injured. If you had to take off work to recover, make sure you inform your lawyer to factor these costs into your settlement.
Lost Earnings Potential
A brain injury may leave you with permanent injuries or disabilities. These disabilities may make it impossible for you to return to your previous job or for you to work at all. We can help you secure compensation for the earnings potential you lost in the accident.
Pain, Suffering, and Mental Anguish
TBIs cause more than physical pain. We understand that you may experience lasting pain and discomfort caused by the aftereffects of a brain injury. You may receive compensation for these symptoms, which can include depression or anxiety.
Options To Handle a Brain Injury Claim
You have several options for handling a brain injury claim. You may file a claim with an insurance company to receive compensation for your losses. You may work to settle the claim, which means coming to an agreement with insurance agents about the amount of compensation you receive.
You may want to avoid signing anything offered by insurance agents in the immediate aftermath of your accident. Insurance agents often try to convince you to agree to a subpar settlement. You can also consider filing a lawsuit against the person who caused your accident. However, you should know that it often takes longer to resolve these claims if you go to court.
Ask Us About Brain Injury Compensation
You can secure legal help if you experience a TBI caused by someone else's reckless or negligent actions. Our team at Shea & Shea can provide you with information about brain injury compensation. We can begin working on your claim after you contact us at (408) 292-2434.