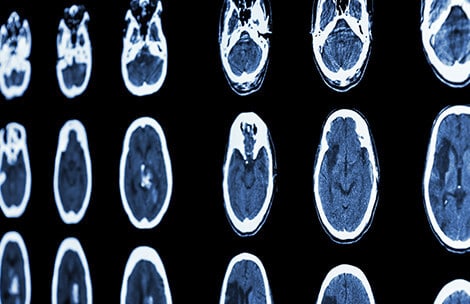 The aftermath of an injury can be difficult to endure, especially when the injury has a permanent effect on a part of the body. Unfortunately, one of the most difficult injuries to cope with is one that affects the head and brain. A traumatic brain injury can impact the way a person acts, their characteristics, their development, and more. When this type of injury is sustained, and the cause is someone else's negligence, it is important to know what options the victim has when it comes to righting the wrongs done to them. Before that, though, it is important to know what causes brain injuries and what symptoms may be displayed as a result.
Causes of TBIs
A traumatic brain injury can be caused by almost any act of negligence that causes trauma to the head. This could include an auto accident, a truck crash, a motorcycle collision, an act of violence, a slip and fall accident, or even an injury caused at birth. Depending on what caused the traumatic brain injury and how much damage was done, the symptoms may vary, ranging from mild, to moderate, to severe.
MILD TBI SYMPTOMS
Mild traumatic brain injuries, like concussions, usually involve symptoms including slight memory loss, dizziness, and headaches. Other symptoms may include depression and trouble sleeping despite being fatigued. These are usually considered mild symptoms, but they still warrant medical attention, as the symptoms may take time to appear. If left untreated, they could cause more serious health problems than originally anticipated.
MODERATE TBI SYMPTOMS
These symptoms may appear similar to those experienced after suffering a mild TBI, but the actual severity of the symptoms may be worse. This means that the injured party may experience behavioral and mood changes, as well as nausea, dizziness, headaches, and memory loss. Similar to those of a mild TBI, the symptoms of a moderate TBI are not always recognizable, making it difficult to diagnose. If someone you love has suffered a moderate TBI, be sure to keep a close watch on them to make sure the symptoms are not worsening or causing other health issues.
SEVERE TBI SYMPTOMS
When someone sustains a severe traumatic brain injury, it can result in the victim losing consciousness for an extended period of time, often worsening with time. Severe TBIs can cause permanent sensory and perceptual troubles, including issues with smell, taste, vision, and hearing. Other symptoms include difficulty eating, impaired cognitive function, physical paralysis, and more. Severe TBIs can also present symptoms such as depression, irritability, aggression, and other problems with social and emotional dynamics.
San Jose Brain Injury Attorneys
If someone you love has suffered a TBI as a result of another person's negligent actions, you need to know that you have rights. The party responsible for the injury should be held fully accountable for the damages he or she caused to your loved one. This is why it is so crucial to hire a San Jose brain injury lawyer. At Shea & Shea – A Professional Law Corporation, we know what it takes to represent those injured at the hands of others and we want to help you. You may be able to recover compensation for the damages you have sustained.
Call us today and learn how we may be able to help you navigate the difficult legal process.