On behalf of Shea & Shea – A Professional Law Corporation posted in Burn Injuries on Thursday, September 22, 2016.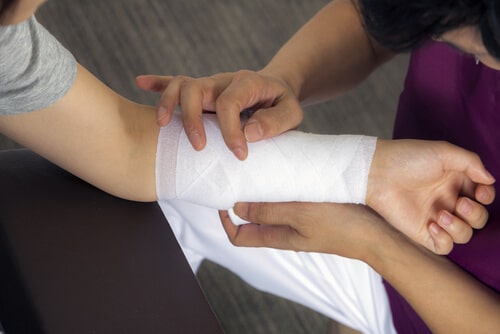 Considered to be a catastrophic injury, a burn injury can be devastating, often times resulting in long-term damage to the body. The consequences of a burn injury vary depending on the severity of the injury. It is important to understand the different types of burn injuries that a person can sustain as well as what your options are for legal recourse if the injury was caused by negligence.
Types of Burn Injuries
There are a number of situations that can expose a person to a potential burn injury. These can occur at work or after being in a car collision, or even by simply plugging in an electronic device at home. The following are the types of burns a person can sustain:
Chemical: Many workplaces house various chemicals including strong acids and alkali substances. They can cause serious damage if they touch the skin.
Radiological: These burns are caused by some form of radiation, such as contact with alpha, beta, or gamma rays. This could include sun burns or burns caused by radiation treatment.
Electrical: For many construction workers who are working with electrical wiring, contact with AC or DC currents can result in a serious burn. These burns can damage skin at the point of contact and potentially cause deeper damage to internal organs.
Thermal: These are the most common types of burns that occur due to contact with open flame, scalding hot liquids, extremely hot objects, or superheated steam. The duration of exposure to the heat can worsen the degree of the burn.
Degrees of Burn Injuries
When someone suffers a burn injury, it is classified by degree of severity either first, second, and third. In some cases, a person can even sustain a fourth-degree burn. The severity of the injury is determined by the following characteristics:
First-degree burn: These burns only damage the outer layer of the skin, often causing redness and pain. The site of the burn will usually have a dry appearance and heal in 3-5 days.
Second-degree burn: Second-degree burns are categorized as partial thickness or full thickness. Partial thickness can present blisters and involve the upper lawyers of the dermis. It may heal in a couple of weeks. Full thickness includes most of the dermis and will most likely require the victim to undergo excision and skin grafting.
Third-degree burn: This impacts all layers of the skin, destroying them and moving into the tissues below. The area of the burn usually has a leathery texture and appearance and will require skin grafting or other forms of surgery. These often result in lifelong damages.
Fourth-degree burn: This type of burn extends into the muscle and the bones.
All forms and degrees of burns should be considered serious as it may result in underlying issues and conditions. When they are caused by negligence, the victim may have the right to pursue legal action against the liable party to seek compensation for the damages they have sustained.
SAN JOSE BURN INJURY ATTORNEYS PROTECTING YOUR RIGHTS
Since 1966, our San Jose burn injury lawyers at Shea & Shea – A Professional Law Corporation have represented victims of negligence, guiding them through the complex legal matters they may be facing. We know that it is important for individuals to have someone on their side, putting their goals at the forefront of a case. When you choose to work with our firm, you can be confident that our priority is to bring you the justice you deserve.
If you or someone you love has been injured, contact our legal team today and learn what options you may have.