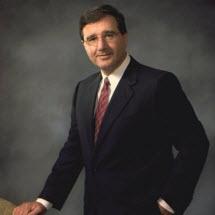 MichaelM.Shea
Location:
San Jose, California
Phone:
(888) 989-SHEA
(408) 883-3457
(888) 989-7432
Fax:
(408) 292-1264
Email:
Michael M. Shea, Jr., practices exclusively within the field of personal injury litigation. Within this practice, his cases are limited to those which involve injuries to the central and peripheral nervous system. As such, the persons and/or their families Shea & Shea represents have suffered some form of traumatic or acquired injury to the brain, brain stem, or spinal cord.
The general circumstances of the traumatic event are numerous and include motor vehicle accidents, construction accidents, injury from unsafe or defective products, toxic exposure, amusement park accidents, motorcycle accidents, roadway design cases, to identify a few.
Mr. Shea practices primarily within the state of California, however, he has also represented injured persons in the states of Washington, Oregon, Nevada, Utah and Hawaii. In 1995, Mr. Shea successfully represented an injured person in Cuenca, Spain. This person was the wife of a United States Air Force Colonel injured in a head on collision on the Madrid-Valencia highway. Currently he is representing another United States Serviceman injured in Germany.
Mr. Shea is a member of the Santa Clara County Bar Association, the Consumer Attorneys of California and the America Trial Lawyers Association. Over the years, he has been an invited speaker on traumatic brain injury cases to many different organizations including the Brain Injury Association of Washington, D.C., the Brain Injury Association of California, and the Utah State Bar Association.
Acquired Brain Injury
Spinal Cord Injuries
Motorcycle Accidents
Construction Accidents
Areas of Practice
Catastrophic Injury – Plaintiff
Brain Injury
Truck Accidents
Construction Accidents
Wrongful Death
Bar Admissions
California, 1986
U.S. District Court Northern District of California, 1986
U.S. District Court Eastern District of California, 1986
U.S. Court of Appeals 9th Circuit
U.S. Supreme Court
Education
Santa Clara University School of Law, Santa Clara, California

J.D. – 1986
Honors: Leo A. Huard Award "Outstanding Participant"

Santa Clara University, Santa Clara, California

B.S.C. – 1983
Major: Finance
Published Works
The Value of Obsessing, San Jose Mercury News Special Assignment, Febr, 2016
The Value of Educators and Brain Injury Educational Specialists, Brain Injury Professional, 3, 2017
CTE Risks in Youth Tackle Football, San Jose Mercury News (Op-Ed), June, 2018
Representative Cases
Wiseman v. Harrah's Hotel & Casino , CV-N-95749-HDM (PHA) (United States District Court 1997)
Reed v. Washoe County, et al., CV-N-98-00201-ECR (RAM) (United States District Court 1998)
Curnutt, et al., v. Landstar Inway Trucking , 2:01CV136B (United States District Court 2000)
Classes/Seminars
"Coma to Community – Essential Resources following Rehabilitation from Traumatic Brain Injury" Brain Injury Conference, San Jose, CA, Santa Clara Valley Medical Center, 2012
"Coma to Community – Returning to School after Acquired or Traumatic Brain Injury" Brain Injury Conference, Santa Clara Valley Medical Center, 2011
"State of the Art Medical and Rehabilitative Care in Brain Injury," "Clinical and Legal Implications," "Issues Surrounding Pediatric Injury," Napa, California, California Brain Injury Association, 2007
State of the Art Medical and Rehabilitative Care in Brain Injury, California Brain Injury Association, March 9, 2006 – March 10, 2006
Depositions That Make The Difference, The 5 Keys of The Corporate Defendant Deposition, Consumer Attorneys of California, College of Trial Arts – 43rd Annual Convention, 2004
"Dealing with the Psychiatric Defense: Emotional Problems or Organic Brain Damage", Brain Injury Association of California, Annual Educational Seminar, 2000
"Overcoming Jury Bias in the Mild Traumatic Brain Injury Case", Utah State Trial Lawyers Conference, 1998
"Jury Selection in the Post Concussive Syndrome Case", Brain Injury Association Washington, D.C., Annual Conference, 1997
Effective Medical Evidence in the Brain Injury Case, Los Gatos Community Hospital, Rehabilitation, 1996
"The Corporate Defendants' Deposition" , Consumer Attorneys of California, 2004
"Preparing for Deposition and Direct and Cross Examination, Utah Trial Lawyers Association, 2006
Mechanics of Spinal Cord Trauma in Motor Vehicle Collisions, Society of Forensic Engineers and Scientists, 2013
Research Informing Medical Treatment, Effort Testing, Brain Injury Association of California, 2015
Lack of Occupant Restraint Availability on Greyhound Motor Coaches in the United States Biomedical Engineering Analysis of Mass Casualty Events and Rollovers , European Academy of Forensic Science Conference, 2018
Honors and Awards
Million Dollar Advocates Forum
Trial Lawyer of the Year Nominee, Santa Clara County Trial Lawyers' Association
President's Award, Courageous Advocacy for Injured Victims, Santa Clara County Trial Lawyers' Association
Trial Lawyer of the Year Finalist, Trial Lawyer of the Year Finalist
Professional Associations and Memberships
Santa Clara County Bar Association
Consumer Attorneys of California
American Association for Justice
Brain Injury Association of CA
Brain Injury Association of WA
Brain Injury Association of UT
State Bar of California
Past Employment Positions
Hoge, Fenton, Jones & Appel, Inc., 1985 – 1991
Pro Bono Activities
Arbitrator, Santa Clara County Superior Court
Judge Pro Tempore, Santa Clara County Superior Court