Swimming pool operators and owners have a duty of care toward those who use their facilities. Injuries and fatalities that result from a failure to mark shallow water, properly place and install diving boards, secure the premises after hours, or place a lifeguard on duty can be grounds for legal action. At Shea & Shea – A Professional Law Corporation, our attorneys hold San Jose pool owners and operators financially liable for swimming pool accident injuries that occur due to their negligence. If you or a loved one has suffered an accident in a swimming pool, call Shea & Shea – A Professional Law Corporation at (408) 292-2434 now.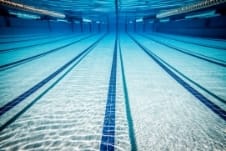 We Can Help Clients Who Have Been Involved In An Array Of Accidents
A sampling of accidents our firm can assist you with include:
Drowning
Anoxic injuries
Broken necks from diving board accidents
Broken bones
Crushed vertebrae
Injuries related to drain suction
Absence of lifeguards
Broken or inadequate gate locks
When necessary, we work with investigators, medical experts, pool builders, and others in identifying failures and negligence on the part of pool operators and property owners. Even when pools comply with codes, a diving board placed too close to unmarked shallow water or a slippery surface can cause serious injuries and hazards. We identify foreseeable dangers that were ignored in the construction or operation of a swimming pool and demand compensation for our clients.
Call Us Today To Begin Your Journey Toward Just Compensation
In cases of near drowning, brain damage, and the need for ongoing, long-term care are usually involved. To assist our clients with the financial and healthcare needs of their loved ones, our lawyers can consult a California state-certified specialist in helping families establish special-needs trusts. Such trusts allow parents, spouses, or other relatives of drowning victims to set aside the award or settlement money for the health care needs of their loved ones. Doing so not only ensures that their future medical needs will be taken care of, but it can also help injury victims qualify for long-term medical benefits through Medicaid.
Email Shea & Shea – A Professional Law Corporation today to schedule your free initial consultation. You may also contact our San Jose office by calling (408) 292-2434.
Other Service Areas We Serve:
Catastrophic Injury
Brain Injury
Spinal Cord Injury
Loss of Hearing
Los of Vision
Back Injury
Wrongful Death
Birth Injury
Pediatric Injury
Amputation Injury
Burn Injury
Areas We Serve:
San Jose | San Francisco | San Mateo | Santa Clara | Contra Costa | Alameda | Solano | Sonoma | Napa | Marin