Loss of hearing is considered a "catastrophic injury," and for good reason. If your hearing loss resulting from an accident involving the negligent or reckless behaviors of a third party, you have the right to make a claim for compensation from insurance companies. The inability to hear properly can negatively impact your ability to work; it can also have a significant impact on your social life. Hearing loss often results from a puncture to the eardrum from loud noise exposure, an explosion, or another type of accident that injures the ear. If you or a loved one is suffering hearing loss due to an accident, whether a car accident, medical procedure, or another incident, a personal injury lawyer from Shea & Shea – A Professional Law Corporation can review your situation and advise you of your legal options. Call us at (408) 716-1560 so that we can start assisting you.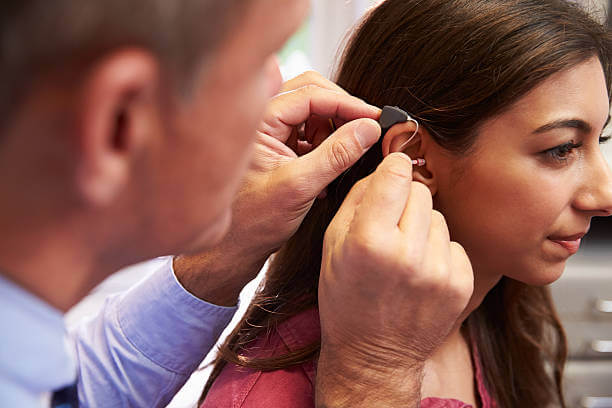 Hearing loss lawyers have the ability to change lives and help individuals recover from some of the trauma that comes with a permanent injury.
Due to the dramatic implications of hearing loss and how much it can affect an individual's quality of life and ability to participate in work or hobbies, it's essential that victims of hearing loss injuries obtain compensation for the damages.
While full compensation cannot restore your hearing to what it used to be, it will alleviate much of the financial stress that suffering a catastrophic injury can inflict.
Continue reading to learn more about how a hearing loss attorney can help you with legal representation or contact Shea & Shea to schedule an initial consultation with a skilled hearing damage law firm today.
A Major Impact On Your Quality Of Life
Hearing loss can have many devastating effects on an individual's life. The quality of life is certainly diminished and compensation should reflect this fact. Hearing loss can also affect your ability to work, depending on the job and the degree of the hearing loss.
Certain medical procedures and operations may be possible to increase your level of hearing after any type of loss; however, these cutting-edge treatments are often very expensive, and any claim for compensation should reflect all of the costs and potential costs of your catastrophic injury case.
What Can Hearing Loss Lawyers Do For You?
Hearing loss lawyers are personal injury attorneys who specialize in cases involving hearing damage. Lawyers who work with those that suffered hearing loss injuries can demonstrate that their noise-induced hearing loss was the result of negligent or intentional behavior on the part of an at-fault party or company and was not a self-inflicted or pre-existing condition.
If a hearing loss attorney is able to demonstrate that an ears injury was wrongfully caused and give legal advice, victims may be entitled to compensation from an insurance company or obtain a workers compensation claim.
Hearing Loss Claims
Hearing loss claims may be a possible route for those who can demonstrate that their loss of hearing issues was caused by a negligent or malicious second party. Hearing loss may be caused due to prolonged exposure to loud noises or excessive noise levels, medical provider malpractice, product or equipment malfunction, assault, auto accident, or other circumstances that result in this personal injury.
In order to make a personal injury claim, individuals must be able to demonstrate that their hearing was good prior to the incident and then was affected following the permanent damage. The hearing loss victim must also show that the incident caused them to incur medical expenses as a result of their ears injury.
Both temporary and permanent hearing loss in the eras may be awarded compensation from an insurance company.
Hearing Loss Compensation
Because of the individuality of each and every case, hearing loss compensation may take on many different dollar amounts given
There is no one sum for hearing loss victims, rather, the compensation amount is determined by the extent of hearing damage and how much of a link is proveable between the victim and the individual or company responsible for causing the injury.
Things that a victim may claim compensation for include:
Pain and suffering
Past and expected medical costs
Lost wages
Loss of enjoyment of life
Need Assistance With Your Hearing Loss Lawsuit?
If you are in need of legal assistance for building your hearing loss lawsuit, contact Shea & Shea today. Our law firm has been working tirelessly since 1966 to represent personal injury victims and help them achieve justice.
During our five and a half decades of legal experience, Shea & Shea has always striven to be a beacon of hope and perseverance to individuals and families suffering the repercussions of hearing loss and other physical injuries.
Contact Shea & Shea to schedule a consultation with our legal firm to discuss your hearing loss claim.
Call Us Today And Start Seeking The Compensation That You Deserve
At Shea & Shea – A Professional Law Corporation, we represent victims in San Jose, central California, and Northern California. If you have a hearing loss case, don't hesitate to speak with a catastrophic injury attorney at our firm about a potential claim for a lawsuit. Our initial consultation is provided at no cost to you, so don't wait to contact us today. To start now, fill out a free consultation form, or call us at (408) 716-1560.
Areas We Serve:
San Jose | San Francisco | Oakland | Napa