If you or someone in your family has been seriously injured in an accident caused by the negligence of another, contact an experienced Personal Injury San Jose attorney at the Shea & Shea – A Professional Law Corporation.
When you choose to work with our team, you can rest easier knowing we are backed by the following:
Millions of dollars recovered for clients
Focused on each client's individual situation and needs
Established nearly 50 years ago
AV* peer review rating by Martindale-Hubbell
Members of the Million Dollar Advocates Forum
Certified trial specialist by the National Board of Trial Advocacy
Do not wait to get the help you need. Call us today at (408) 292-2434 and let us fight for your rights.
We Can Represent In Several Types Of Cases
Backed by years of experience, our seasoned San Jose personal injury lawyers can represent you as you seek a settlement or trial verdict for any of the following:
Causes of Injury:
Types of Injury:
What Can a Personal Injury Attorney Do For You?
Much like any other lawyer, your injury attorney is mandated to give you legal advice to help you seek fair compensation for your injuries. He will conduct necessary research and interviews to help you build a solid case to get you the justice you deserve after undergoing pain and suffering. Client counseling, advocacy, and oral arguments are some ways that this can be done. However, if both parties fail to reach a settlement, the case goes to court.
Your personal injury lawyer San Jose will get all the details relevant to your case, including the following: types of the personal injury sustained, medical bills, witness statements, and police reports. Afterward, your attorney will make a demand from the insurance company of the liable party, especially if you were injured in an accident. This can result in a settlement offer, which you will review together with your lawyer. The initial settlement is rarely the final offer; both parties have to understand completely the scope of your personal injuries. Again, this includes medical expenses and any emotional distress, especially if you experienced catastrophic injuries.
If you are unable to get the amount you think you deserve, your attorney will begin a lawsuit. This starts with the filing of a complaint containing all your legal arguments and the injury claims you demand. The defendant, or the person you are suing, will then file a response to your complaint.
Afterward, the "Discovery" stage begins in the form of interrogations, depositions, and reviews of documents, all of which can take months. The trial begins afterward, but again, it's uncommon for personal injury lawsuits to reach trial.
Your personal injury lawyer San Jose will take care of all these and keep you updated about the litigation process.
Whether you win a trial or choose to settle for injury claims, your lawyer will arrange for the collection of the money. He could get in touch with the insurance company to have a check mailed to his office, or file post-trial motions to collect it.
If you do settle, you will have to sign the settlement and release forms. This means that in exchange for maximum compensation, you agree to end your lawsuit.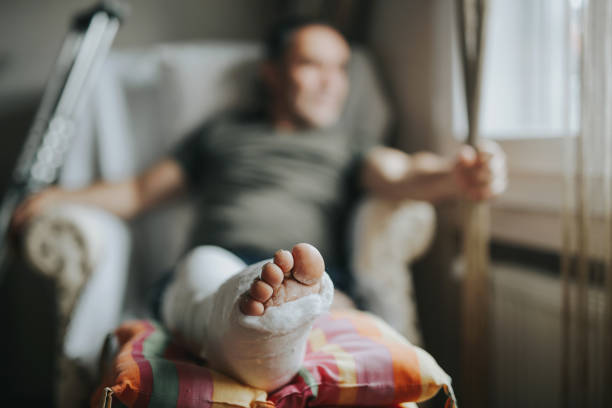 What are the Expected Credentials of a Personal Injury Attorney?
Aside from passing the written bar exam, your attorney is expected to continually take legal education courses to keep afoot on the latest updates in personal injury law. While most tend to focus on specific areas, our legal team consists of experienced personal injury lawyers well-versed in the different legal specialties.
Why Should you Hire a Personal Injury Lawyer?
For starters, you can't go into trial without your own lawyer. But if your case doesn't go into a trial, your personal injury lawyer San Jose will still know how best to go about your case. Knowing the rights of injured victims and fair compensation is beyond the skill of a layperson.
Our legal team has the advantage of many years of experience in handling motor vehicle accidents, wrongful death lawsuits, and dealing with insurance companies.
We are highly experienced in all sorts of serious injuries, so it does not matter to our catastrophic injury lawyer how difficult your case is. We also understand the significance of California's statute of limitations, and we will compose your legal strategy in a timely fashion.
As a member of the Multi-Million Dollar Advocates Forum®, our team of legal advisors has the resources and knowledge to handle even the most complicated cases. You can rest assured that at Shea & Shea, your San Jose personal injury lawyer will use all the resources we have available to protect you and help you obtain the justice you deserve.
Our San Jose personal injury attorneys have experience representing clients throughout California and other States, and even in Europe. We specialize in a wide range of San Jose personal injury lawsuits, including but not limited to:
Spinal Cord Injury
Spinal cord injuries are among the most devastating types of damage you can sustain during an accident. The spinal cord plays a vital role in a huge collection of body functions, including walking and nervous system performance. People who have sustained extensive spinal cord injury need to work with a San Jose personal injury lawyer that understands the extent of the damage and the long-term repercussions these injuries can cause.
Traumatic Brain Injuries (TBIs)
Traumatic brain injuries can occur when there is an impact or shift in the head and neck areas. The brain is vulnerable to injury by contact trauma, rotational forces, or forces involving acceleration and deceleration. Also known as TBIs, traumatic brain injuries symptoms can range from mild to severe and they can manifest right after the accidents or even weeks or months later. Furthermore, this type of injury can produce a series of health issues and require extensive medical care, which can cost thousands of dollars.
While they are not as well known as TBIs, pituitary injuries can also cause issues like low energy levels, mood swings, and blood pressure problems, just to name a few symptoms. It's important to work with a reliable personal injuries lawyer or firm that is familiar with pituitary gland damage and can provide insights on the best way to identify this type of injury.
Burn Injuries
People that are injured in a fire, explosion, electricity-related accidents, or chemical exposure incidents commonly suffer from burns. Burn accident victims face a long, painful recovery period and the prospect of having visible scarring, so they need special treatment that ensures their physical and emotional well-being. By contacting an experienced San Jose personal injury lawyer, you can gain access to the resources you need to help deal with these challenges.
Vehicle and Motorcycle Accidents
Cars, trucks, and motorcycles are among the most popular forms of transportation in California., there are also thousands of accidents involving these motor vehicles every year, many of which result in devastating injuries. For many of these drivers, San Jose personal injury lawsuits are the only way to find the responsible parties and hold them accountable for their negligence. Many times, a defect in the vehicle itself is the cause of the injuries.
If you have been involved in a serious motorcycle or vehicular accident, contact a San Jose personal injury lawyer with a proven track record.
Injuries that Require Amputation
Accidents that require amputation are life-altering. In addition to the pain and suffering, these victims must receive compensation for the medical expenses, loss of wages, and emotional distress that often arrive as a result of the accident. A seasoned San Jose personal injury lawyer can help cover hospital bills, rehabilitation, physiotherapy, psychological counseling, lost wages, and other expenses that help victims regain control of their lives.
Catastrophic Injuries
Serious accidents can lead to catastrophic injuries that can result in a lifetime of medical expenses. Folks who find themselves in this situation can feel overwhelmed by the news alone, not to mention the pain and the fact that their lives have been altered forever.
As your San Jose personal injury attorney, Shea & Shea assembles a team of experts to assist in securing compensation the law requires for the medical, rehabilitative, and life-long financial obligations that come as a result of the injury.
Mass Casualty Incidents
Mass casualty incidents are events that exhaust the resources of the medical facilities in the area. Also known as MCIs, mass casualty incidents can occur when there are:
Bus crashes
Roadway collisions involving several vehicles
Train, metro, or tram derailments
Aviation accidents, including helicopter and plane crashes
Vehicular vs pedestrian crowds
In these cases, having a knowledgeable San Jose personal injury lawyer that has the resources to take on complex cases can help the victims get the compensation they deserve which is a right protected by the law.
Wrongful Death Claims
If your significant other or another family member was fatally injured due to someone else's negligence, you may have grounds for a wrongful death claim. Our goal is to take care of all the legal matters so that the grieving family can take the time and adjust to the new reality at their own pace.
Accident Injury Attorneys in San Jose, CA
Whether it is a motor vehicle collision, workplace incident, or an encounter with an unsafe or defective product, being involved in a serious accident can drastically change your life in the blink of an eye. Accident victims can suffer a wide range of injuries, including broken limbs, traumatic brain injuries, and spinal cord injuries. In these cases, having an experienced San Jose personal injury lawyer can be the key to finding the responsible party and making sure your legal rights are protected and that you receive compensation for the damages you sustained.
At Shea & Shea, our main goal is to help accident victims get their life back on track. After decades of working with San Jose personal injury cases, we understand the lasting effects that serious accidents can have. In addition to physical pain, folks who are seriously injured also tend to suffer from emotional distress and financial losses. Our team of San Jose personal injury lawyers will fight relentlessly for you to ensure that you receive justice.
WE USE OUR RESOURCES TO HELP STRENGTHEN YOUR CLAIM
For nearly 50 years, our AV* peer review-rated firm has concentrated on proving and recovering damages for clients in serious injury claims. Our practice emphasizes the prompt and intensive investigation of the accident so that we have the best possible chance of proving liability. One thing that has assisted us in complex cases is our ability to work with outstanding experts in a variety of fields while building cases. We work closely with:
Neurologists
Physiatrists
Emergency medicine specialists
Vocational therapists
Physical therapists
By working with these professionals, our goal is to build a strong case for your suffering. We gather comprehensive evidence, doing everything we reasonably can to involve as many experts as possible to prove our point and help our clients in the recovery of monetary damages.
Consult With Us Today And Start Taking Action
If you have been injured, regardless of the exact accident you were involved in, it is extremely important that you get legal representation from a trustworthy attorney. At Shea & Shea – A Professional Law Corporation, we have decades of experience that we are ready to put to work for injury victims. We have also been honored with an AV* peer review rating – demonstrating the ethical standards and legal ability that we have dedicated to our clients throughout the years.
We encourage you to consult us as soon as possible to learn more about the different areas of the law that we can help. You can schedule your initial case consultation by calling (408) 292-2434 or by sending us an email. We will take the time to learn about your unique circumstances and find the best solution for you. With extensive experience, we have what it takes to help.
AV®, AV Preeminent®, Martindale-Hubbell Distinguished, and Martindale-Hubbell Notable are certification marks used under license in accordance with the Martindale-Hubbell certification procedures, standards, and policies. Martindale-Hubbell® is the facilitator of a peer review rating process. Ratings reflect the anonymous opinions of members of the bar and the judiciary. Martindale-Hubbell®'s Peer Review Rating™ falls into two categories—legal ability and general ethical standards.
Areas We Serve:
San Jose | San Francisco | San Mateo | Santa Clara | Contra Costa | Hayward |  Alameda | Solano | Sonoma | Napa | Marin