When a wrongful death occurs, it leaves family members in shock, grief-stricken, and overwhelmed with the difficult legal decisions facing them.
The last thing that immediate family members (such as spouses or children) need at this time is the stress of burial costs, medical expenses, and trying to decipher their legal situation. Rather than walk through this time on your own, surround yourself with family members and legal professionals to offer you comfort and hope, but also to alleviate some of the legal stress you're feeling.
At Shea & Shea — A Professional Law Corporation — our San Jose wrongful death attorney focuses our practice on the most severe accident cases, and we have extensive experience with wrongful death claims. When we handle a wrongful death claim or lawsuit, we work closely with surviving family members to ensure their immediate, intermediate, and long-term needs are addressed as we work toward proving liability in the case.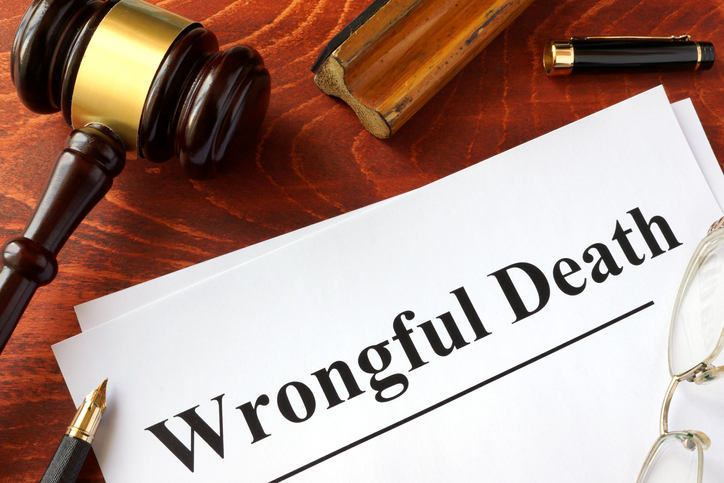 Just as we do with our personal injury clients, we do everything possible to minimize the burdens of litigation for the families of wrongful death cases in central and Northern California. As longtime attorneys, we understand that every family grieves and adjusts to loss in their own way, and we do our best to remain responsive to your specific needs as they arise throughout the duration of your case. For more information, call us at (408) 716-1622 or continue reading to learn about how our wrongful death lawyer can help you during this time.
How Is Wrongful Death Defined?
According to ARTICLE 6. Wrongful Death [377.60 – 377.62], wrongful death is defined as "the death of a person caused by the wrongful act or neglect of another."
There are many cases of wrongful death each year that are caused either by an individual, a company, or a faulty product.
Examples of wrongful death lawsuits include:
Death caused by medical malpractice
Death caused by car accidents (negligent drivers)
Homicide
Workplace accidents resulting in death
Death caused by a faulty product or piece of equipment
Death due to a commercial truck accident
The death of a pedestrian or cyclist by a vehicle
Read the next section to see who can file a wrongful death claim in San Jose.
Who Can File Wrongful Death Lawsuits?
While wrongful death cases are highly unique and vary drastically in settlement time and legal complexity, in general, here are the people who may file a wrongful death lawsuit in San Jose:
The spouse or domestic partner of the deceased may bring a wrongful death lawsuit against a responsible party.
The children or ward of the deceased may file a wrongful death claim.
The parents may request wrongful death damages for a fatal accident that resulted in the death of their child.
Some examples of what a unique wrongful death case might look like include:
Financial dependents who are not direct relatives bringing a wrongful death lawsuit against a responsible party.
Putative spouses (individuals who believe that they were lawfully married to the deceased but were not).
Children of the deceased putative spouse.
In some cases, if parents can demonstrate that the miscarriage of pregnancy was caused by negligence, they may also be able to make a wrongful death case.
How Many Wrongful Death Cases Are There Annually?
The CDC estimates that there are over 173,040 wrongful or unintentional deaths each year in the United States.
In the CDC's number, they include unintentional injury deaths, accidental fall deaths, motor vehicle deaths, and accidental poisoning deaths, and homicides.
As for wrongful injuries, the CDC estimates that the number of people who visit a physician's office for unintentional injuries is roughly 40 million per year.
These numbers are staggering and alarming, to say the least, and are exactly why families must be prepared to take legal action if they ever find themselves in the unfortunate circumstance of working through wrongful death claims.
Why Choose Our Wrongful Death Lawyer
Filing a wrongful death lawsuit leads to a stressful period of weeks, months, and potentially years. Rather than fight this battle on your own, partner with a versed wrongful death attorney to alleviate some of the legal stress and get the quickest resolution to your case.
Our catastrophic injury lawyers also work with you and your family to determine what a favorable outcome might look like in your San Jose wrongful death case involving a friend or loved one.
For some families, an important litigation objective will be financial security to replace the loss of support. For other families, especially where the accident victim was a child, a memorial fund or charitable cause might be chosen as the goal. Whatever your family's needs and priorities may be, we have the experience and skills necessary to serve your interests and handle all the negotiations with insurance companies.
At Shea & Shea – A Professional Law Corporation, we accept wrongful death cases throughout central and Northern California, and we do so on a contingency fee basis, which means our clients owe us nothing until we secure compensation on their behalf.
Because of the highly complex and technical evidence involved in the wrongful death cases we handle, we also advance the expenses of the litigation at our own risk. In other words, we only collect attorneys' fees and recover our expenses if we win damages on your behalf through settlement or at trial.
Damages That Can Be Claimed In a Wrongful Death Lawsuit
While wrongful death court cases are highly unique and the damages that may be claimed are dependent on a number of factors, some things that a family member or surviving spouse may seek compensation for include:
Burial and funeral expenses
Loss of companionship
Loss of future income
Loss of inheritance
Loss of consortium
Survival claim (if the deceased person did not die immediately and experienced pain before their death)
Medical costs that the deceased required before their death
Punitive damages (in the event that the death was caused by intentional acts of violence)
Pain and suffering on behalf of the grieving family
How To File a Wrongful Death Suit
The best approach when it comes to how to file a wrongful death suit is to partner with an experienced wrongful death lawyer. Working with an experienced wrongful death attorney ensures that you are able to get the best legal advice and assistance throughout the duration of your case.
Wrongful death attorneys are legal specialists who work with relatives of individuals who were the victims of wrongful death. Wrongful death lawyers have experience working with all different types of wrongful death court cases and will know the best approach that will lead to the best settlement and most rapid resolution.
Hiring a wrongful death attorney to assist you through this legal journey may be a stressful undertaking, but it is inexpressibly worth it and necessary. No matter where you're at in your journey towards financial compensation, get the help you deserve by contacting a wrongful death law firm about your case.
How To Prove That a Wrongful Death Has Occurred
What elements are needed to prove that a wrongful death has occurred?
In order to make a wrongful death court case, your case must have these three elements:
The death of another person must have occurred.
The death must be caused by negligent (intentional or otherwise) actions on the part of the defendant.
A minimum of one person must have survived the accident who has been directly impacted (emotionally and financially) by the death of the decedent.
Contact Us Today To Start Working On Your Claim
A wrongful death claim may not be able to restore normalcy to your family's life by losing a loved one, but it can help you begin to move forward following the tragedy.
Whether you're dealing with medical malpractice or another form of personal injury case, take wrongful death action by placing your case in the capable hands of a seasoned wrongful death attorney.
For a free consultation to discuss your legal options and get in touch with a wrongful death lawyer, call our San Jose office at (408) 716-1622. You can also reach our firm via email to schedule an appointment.
Our wrongful deaths firm has expertise in all areas of personal injury law and we'd be honored to use our legal knowledge to restore some level of comfort to your life.
Other Service Areas We Serve:
Catastrophic Injury
Brain Injury
Spinal Cord Injury
Loss of Hearing
Los of Vision
Back Injury
Wrongful Death
Birth Injury
Pediatric Injury
Amputation Injury
Burn Injury
AREAS WE SERVE:
San Jose | San Francisco | San Mateo | Santa Clara | Contra Costa | Alameda | Solano | Sonoma | Napa | Marin | San Diego