If you reside in a city where your main mode of transportation is your own two feet, you are likely unaware of just how much risk you face every single day.
According to the Centers for Disease Control and Prevention, nearly 6,000 pedestrians were killed in a traffic-related accident in the US in 2017. This isn't even considering the number of pedestrians who were non-fatally injured due to auto accidents. The CDC estimates that over 135,000 pedestrians were non-fatally injured in 2017 and required emergency care. 
These frightening statistics are enough to make every pedestrian extra cautious whenever they're out walking. But sometimes even the most careful among us are still the victims of pedestrian injuries due to negligent or intoxicated drivers.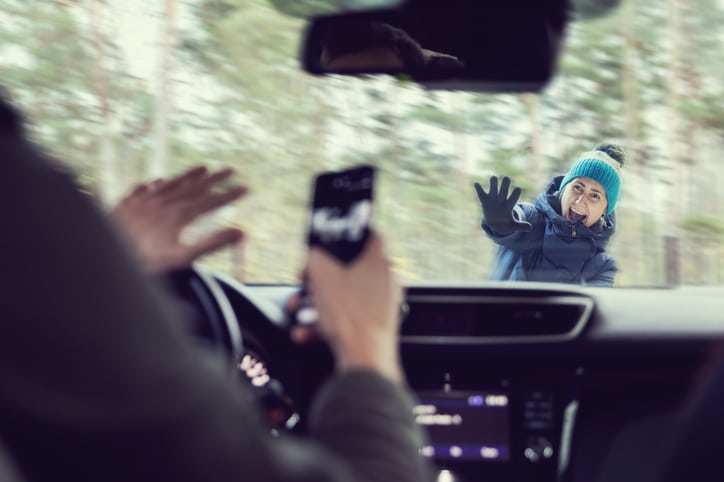 Being the recipient of a pedestrian injury has the potential to destroy your savings, cause you significant mental and physical distress, and jeopardize your future career possibilities. This is why it's so important to contact a pedestrian accident lawyer immediately following an accident. No matter how seemingly small or large your sustained injuries are, you should get in touch with a seasoned pedestrian accident attorney as soon as possible following an accident. 
Shea & Shea's Pedestrian Accident Lawyers
Here at Shea & Shea, we have a team of skilled attorneys with an extensive background in personal injury and pedestrian injuries. 
Our pedestrian accident law firm works tirelessly to help victims of pedestrian accidents financially recover following their accident. If you would like to view a small sample of our case results, click here to see what we can accomplish for our clients. 
If you would like to learn more about our qualified pedestrian accident lawyers, give Shea & Shea a call at (408) 292-2434.
Types of Pedestrian Accidents
There are many situations that can cause a pedestrian accident. From bicycles to buses, if you've been involved in any of the following accidents, then you have the right to sue for fair compensation:
Distracted or negligent drivers

Inadequate or malfunctioning road signage

Intoxicated drivers

Train collision

Motorcycle accident

Commercial truck collision

Rideshare vehicle accident (such as Uber)

Bicyclist collision
As the victim of a pedestrian accident, you have the right to seek compensation. You deserve proper medical care and the peace of mind knowing that your financial health will not be jeopardized by someone else's negligence. 
If you've been involved in an accident or collision, contact a pedestrian injury lawyer immediately.  
Average Settlement For Pedestrian Hit by Car
The average settlement for a pedestrian hit by a car varies based on a number of factors. 
The extent of the pedestrian's injuries, their medical costs, estimated lost wages, the details of the accident, as well as pain and suffering all play a part in determining the amount of compensation a pedestrian receives. 
If you'd like to learn more about the average settlement for a pedestrian hit by a car or discuss your potential settlement and compensation claim for your injuries, give Shea & Shea a call today. 
What To Do if You've Been in a Pedestrian Accident 
Failing to act immediately following an accident is one of the most fatal errors an injured pedestrian can make. In order to maximize your chances of getting a full and satisfactory settlement, it's essential to take immediate action following an accident. 
To help you know what things you should prioritize, here's a list of nine things that you should do immediately after being injured in an accident. 
Make sure that you are out of harm's way but do not leave the scene of the accident.

Call the police. Ensure that the responding officer gets your side of the story and takes an accident report. 

Take photos of the accident scene and surroundings. This can be used as evidence later when you make your pedestrian injury claim. 

Write down the details of the other person involved in the accident. Get their license plate number, driver's license number, and a photo of their insurance card.

If there were witnesses to the accident, write down their names and phone numbers so that you can reach them if you need them to testify. 

Get a medical evaluation and report immediately following the accident. This can be used as evidence later when you're pursuing compensation for your pedestrian injury. Don't hold anything back or downplay your injuries at all. Not only could doing so be dangerous, it also leaves room for the person responsible for your injury to claim that you weren't

really

injured. 

Do not speak with insurance adjusters until you've contacted a pedestrian accident lawyer. 

Do not post on social media about your accident. 

Get in touch with a pedestrian accident law firm immediately. If you wish to receive full compensation for your pedestrian injuries, it's essential to begin working with a pedestrian accident attorney as soon as possible. 
Pedestrian Accident Law Firm
Contact Shea & Shea to speak with one of our pedestrian accident lawyers and get the help you deserve.
Don't let your injuries dictate your quality of life. With the help of a seasoned pedestrian accident lawyer, you can take charge of your situation and protect both yourself and your future. 
Too many injured pedestrians are unaware of the essential steps that they need to take following an accident. At Shea & Shea, we've made it our mission to fill in the gaps and educate pedestrians about their rights and opportunities for compensation following an accident. 
Our pedestrian accident lawyers have been faithfully serving victims since 1966 and we want to use our legal expertise to help you recover following a traumatic accident. Armed with the evidence, our pedestrian accident lawyers will build you a solid case for your pedestrian injury claim so that you don't need to worry about your financial position. 
Give Shea & Shea a call to schedule your initial consultation with a qualified pedestrian accident attorney.