Vision loss lawyers assist victims in pursuing justice for their catastrophic injuries so that they may rebuild their life and livelihood following a traumatic accident.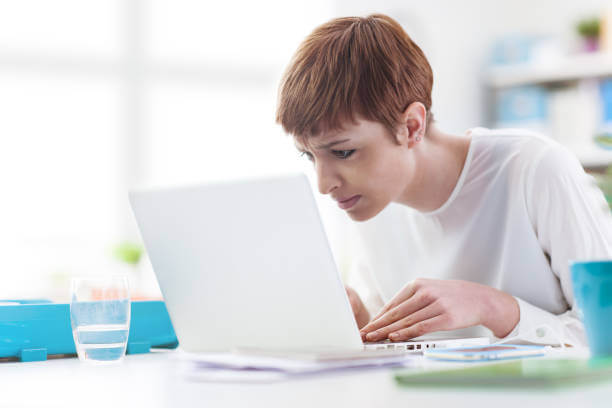 The eyes are a small but essential part of the body that is necessary for most occupations and daily tasks. Damage to sight capabilities may render a person to be unable to return to their jobs, hobbies, or daily activities without assistance.
Because loss of sight can cause catastrophic ramifications, it's essential that a victim of serious eye injuries work with a personal injury attorney to pursue financial compensation for their damages and seek legal advice.
Continue reading to learn more about what options you have as a victim of eye injury or contact Shea & Shea to schedule a consultation with a specialized personal injury law firm today.
Vision Loss Lawyer in San Jose
Eye injury attorneys work with many victims of eye injuries as they pursue compensation for their injuries. Attorneys partner with clients, medical professionals, and others to build a compelling claim showing that the injured party suffered a serious eye injury as a direct result of someone else's negligence or malicious intent.
Eye Injury Settlements
Eye injury settlement numbers vary dramatically based on a number of factors, including how much of a link can be proven between the accident and the responsible party, the extent of the severe damage a person suffered, etc.
Working with an eye injury lawyer ensures that a strong particular case is made and that clients are more likely to receive adequate compensation for their injuries from insurance companies.
Types of compensation that are included in many eye injury settlements are:
Medical costs necessitated by the injury (physical therapy, medical treatment fees, emergency room bills, surgery, etc.)
Pain and suffering
Lost wages
Loss of enjoyment of life
Necessary medical equipment
Long-term disability
Common Eye Injuries
Eye injuries are frightening and threaten a victim's ability to participate in activities, daily life, and occupations with ease. If you have suffered a loss of sight, it's essential to seek out medical attention immediately.
Some of the most common eye injuries and issues that a client is suffering from following an accident include:
Double vision
Blurred vision
Partial or complete vision loss
Cornea damage
Retina damage
Inhibited peripheral vision
Reduced ability to see in the dark
Sensitivity to light
Optic nerve damage
Reasons To Hire a Vision Loss Attorney
Working with a vision loss attorney from a reliable law firm is the surest way to achieve the kind of compensation that your injury deserves and the best legal representation. An eye injury lawyer has experience working with victims of eye injuries and understands how to build compelling personal injury cases with solid evidence that is most likely to get the settlement outcome that victims deserve.
Contact a Team of Vision Loss Lawyers in San Jose Today
Our team at Shea & Shea has been hard at work for more than five decades supporting eye injury victims and helping them achieve just compensation following an accident from an insurance company.
Rather than let your situation overwhelm you, get the assistance that you need and deserve by contacting a seasoned personal injury law firm today.
Contact us and schedule a consultation with our law firm to discuss the details of your case with skilled eye injury attorneys with extensive experience and begin taking strides towards justice from negligence that could cause blindness.
Vision Loss Attorney
Were you involved in an accident that compromised your vision or possibly blindness? Was the accident caused by the reckless or negligence of a third party that resulted in a catastrophic injury? If you answered yes to these questions, you may have the right to make a claim for the damages, and Shea & Shea – A Professional Law Corporation can help and give formal legal advice. Backed by decades of extensive experience, our San Jose personal injury lawyers are here to assist you through the claims filing process. If you are ready to learn more about the potential of your case, we can provide you with assistance. Contact Shea & Shea – A Professional Law Corporation today at (408) 292-2434 to speak with one of our firm's representatives.
Compensation May Be Available To You
How much compensation will you be owed for your loss of vision case? Only a jury can decide what they feel would be a fair amount for such a devastating loss;
our catastrophic injury attorneys are here to help make sure the amount offered to you is enough to cover the costs of your medical expenses. We offer you a free initial consultation to discuss your case. We have years of outstanding results for our clients, and we are ready to help with your case next.
Loss of vision cases always has unique circumstances. You may have lost vision in only one eye, or you may have a decreased ability to see clearly. It could have come to pass through medical errors in Lasik surgery, other eye surgeries, or from medications that have since proven to be dangerous. It may be from a car accident or an injury at work.
Call Our Firm Today For Committed Representation
Whatever your case entails, our experienced legal team is here to aggressively seek compensation for you in your personal injury case. You can arrange for a no-cost initial consultation by emailing us today. You may also contact our office by calling (408) 292-2434.
Other Service Areas We Serve:
Catastrophic Injury
Brain Injury
Spinal Cord Injury
Loss of Hearing
Los of Vision
Back Injury
Wrongful Death
Birth Injury
Pediatric Injury
Amputation Injury
Burn Injury
AREAS WE SERVE:
San Jose | San Francisco | San Mateo | Santa Rosa | Santa Clara | Contra Costa | Alameda | Solano | Sonoma | Napa | Marin | Oakland | San Diego