If you've been looking for a lawyer to assist you with a particular legal issue, you've certainly noticed that there are numerous different types of attorneys available. The correct lawyer can help you avoid a lot of stress, time, and money. But how do you know who that lawyer is?
Due to the size and complexity of the legal profession, many lawyers choose to focus on a single area of the law. Understanding the many areas of law is the first step in selecting the best lawyers for your case. If you ever find yourself in need of legal representation, ensure they are qualified to handle your circumstance.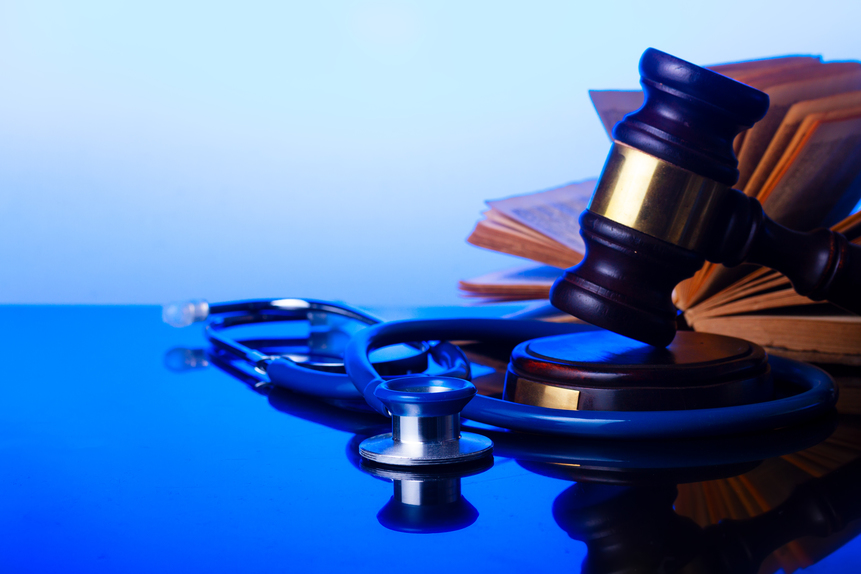 Types of Lawyers
A lawyer is a qualified legal expert having the authority to advocate other people's interests in court (also known as an attorney or counselor). Here's an overview of the most common types of lawyers:
Personal Injury Lawyers
A personal injury lawyer who specializes in representing people who have been hurt in accidents is known as a personal injury attorney. Injury lawyers practice tort law, which covers both intentional and negligent acts. They work to get accident victims' compensation.
Cases involving personal injuries frequently entail other people's negligence. This covers auto accidents, such as those involving motorcycles and trucks. Other forms of transportation accidents may also be handled by personal injury attorneys. Additionally, they could deal with matters regarding premises liability, such as those involving negligent security, slip-and-fall incidents, and animal assaults and bites. They may also deal with situations of construction accidents and abuse and neglect in nursing homes. Personal injury cases include medical malpractice claims as well.
In addition to all these tasks, a personal injury attorney is there to help you navigate the legal system and lend your knowledge. Self-filing a personal injury claim can be a very isolating experience. Most people are not very knowledgeable about personal injury law or how to file a personal injury claim. This takes a lot of time and is highly stressful. However, if you hire a skilled personal injury attorney, they will handle everything for you.
Business Law Lawyers
Assistance with legal issues for corporations is the responsibility of a business lawyer. They have the responsibility to make sure all business transactions are lawful and ethical.
Business law lawyers aid individuals or organizations during business-related legal proceedings. They assist their customers with case filing, document preparation, and trial and hearing oversight. Settlement of claims, correspondence, and deposition taking are further responsibilities. Businesses in fields including real estate, entrepreneurship, politics, health care, and criminal justice might benefit from the expertise of these individuals.
It's important to remember that business attorneys don't deal with the same legal issues as employment attorneys do. Keep in mind that business attorneys are involved with operational issues and a company's entire structure.
Criminal Lawyers
A criminal defense lawyer is a lawyer (often a barrister) who focuses on defending people and organizations accused of criminal behavior. Some criminal defense attorneys are hired privately, while others are appointed to represent the poor by the various jurisdictions that have criminal courts; these latter attorneys are often referred to as public defenders.
The types of lawyers who practice criminal law are diverse, as we will examine below:
Criminal Defense: By arguing their case in court, a criminal defense attorney assists someone who is being investigated for or charged with a crime in ensuring that their legal rights are protected and that they receive a fair trial.
Criminal Duty: When a defendant lacks access to a lawyer—whether they are in the custody of the police or not—criminal duty lawyers stand in for those who are being investigated for or charged with a crime. They provide pro bono (free of charge) services because the Legal Services Commission, a government agency that oversees Legal Aid, pays them.
Criminal Prosecution: They must make a case against persons who are being charged with a crime. A prosecution lawyer's job is different from a defense attorney's, not simply in terms of whom they represent but also in that they oversee choosing whether to prosecute the accused and bring a case to court.
Employment and Labour Law Attorney
Labor lawyers are experts in the legislation and policies that control labor unions. All workplace-related issues, including wages, benefits, and the legal rights of both employers and employees, are covered under employment law. Cases involving the formation of unions, collective bargaining, and talks between unions and management are usually handled by labor lawyers.
Employment law is a very diverse area of legal practice since it involves a cycle from original hiring to contract termination. To succeed, aspiring Employment Lawyers must be able to stay up with the most recent advancements in employment law, regulations, and best practices.
Estate Planning Lawyers
Estate planning lawyers, also known as estate law lawyers or probate lawyers, are skilled and qualified legal experts with in-depth knowledge of the state and federal laws that have an impact on how your estate will be accounted for, evaluated, distributed, and taxed after your passing. An estate planning lawyer can help you with the following responsibilities in addition to educating you on the probate procedure:
Developing a will
Choose your beneficiaries
Making a medical durable power of attorney and durable power of attorney
Whenever possible, reduce and avoid estate tax
Figuring up ways to get around the probate court procedure
Establishing any trusts, you might want to safeguard your assets, both for your advantage in the case of your incapacity while you are alive and for the advantage of your beneficiaries after your passing
Call us at Shea & Shea today to get a free quote!
Shea & Shea has focused on representing accident victims since we first opened our doors in 1966. Our personal injury attorneys in San Jose have years of combined experience successfully defending clients against businesses, manufacturers, and other people. While our primary areas of concentration are spinal and brain injuries, we also assist clients who have been hurt in a variety of accidents and have experienced various forms of physical, emotional, and monetary harm.