The term "closed head injury" refers to brain trauma that does not include penetration or a fracture of the skull and can cover a wide range of symptoms of ranging severity or duration. Injuries of this type frequently include traumatic brain injury and inflict a variety of painful and debilitating symptoms and conditions on victims.
Because brain injuries are often the result of car accidents or work accidents, victims in these situations are suddenly confronted with medical expenses, lost wages, and pain and suffering due to incidents that weren't their fault. If you are in a situation like this, then you're likely wondering about your litigation options, and rightfully so — you should not be held responsible for expenses incurred due to someone else's negligence.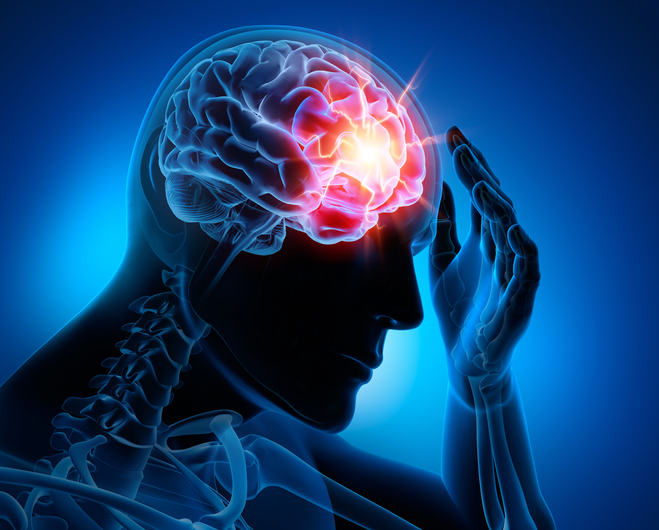 From a personal injury litigation standpoint, closed head injuries can present several challenges. Because of the complexities in such cases, San Jose brain injury victims could benefit from consulting with a personal injury attorney that specializes in traumatic brain injury lawsuit cases.
At Shea & Shea — A Professional Law Corporation — our legal team has the skills necessary to obtain positive results for your personal injury case. When you work with our team, you can rest assured knowing we will put aggressive legal advocacy on your side from start to finish. Call (408) 716-1622 today for more information and to schedule a free consultation.
Why You Should Partner With an Expert Closed Head Injury Lawyer Today
Since 1966, Shea & Shea's dedicated closed head brain injury lawyers have worked tirelessly to help our clients find justice. We understand the catastrophic impact that brain damage can have on your life and are committed to helping you recover compensation for your injuries.
Medical attention for head trauma is costly and requires extensive time off work to recover. And while some injured accident victims are able to make a full recovery, many others are afflicted with chronic symptoms, forcing them to give up their careers and comfort.
This is why you should consider partnering with a brain injury law firm like Shea & Shea. Our brain injury attorneys work hard to mitigate the financial damage that head injuries bring, giving you the resources necessary to cover medical bills, lost wages, and everything needed to provide maximum recovery.
Our track record of successful brain injury cases has earned us a position in the Multi-Milion Dollar Advocates Forum — a distinction given to attorneys who have recovered millions of dollars for their clients.
Continue reading to learn more about closed head injuries and our services, or contact us today to take advantage of a free consultation.
Different Types of Closed Head Brain Injuries
Penetrating brain injury and other open head injuries are clearly visible, earning immediate medical attention and giving obvious evidence of severe brain injury.
Closed head injuries, on the other hand, can be deceptive. Because there is no obvious injury, the victim of a car accident or physical assault may initially think they are okay, thus delaying medical care. Hidden brain injuries can also cause people to think the victim is "faking it" when they do start to show symptoms.
The reality though is that closed head injuries are serious afflictions that can quickly turn fatal. Some common types of traumatic brain injuries include:
Concussion: Resulting in the loss of concentration, fatigue, and personality disorders. TBIs of this nature can ultimately result in short-and long-term memory loss from post-concussion syndrome.
Hematoma: Hemorrhaging of blood onto the surface of the brain. Among the most common and most serious, a subdural hematoma is a buildup of blood under the outer membrane covering the brain and the arachnoid, or middle layer. This injury compresses and damages delicate brain tissue and can lead to a breakdown in functioning capacity, and even death in extreme cases.
Brain contusion: A cerebral contusion is a bruise on the brain, resulting in a full range of temporary and permanent brain injury symptoms.
Diffuse axonal injury: Often results from rapid or immediate acceleration or deceleration, but no impact is necessary. When one part of your brain slides over another part because of the rapid motion, the axons become stretched and damaged. The injury can result in a full range of symptoms.
Closed Head Injury Symptoms
If you suspect that you or a loved one is suffering from brain trauma due to a closed head injury, be sure to look out for the following symptoms:
Persisting headache
Paralysis
Coma
Speech problems
Dizziness
Sudden personality changes
Confusion or trouble with memory
Seizures
Bleeding, swelling, or bruising around the face or eyes
Reduced hearing and vision
Change in sense of taste and smell
Sensitivity to light
Nausea or vomiting
Reduced physical capacity in hands, arms, or legs
Many closed head injury conditions cause similar symptoms, so it's important to get immediate medical treatment and diagnosis if you experience any of these symptoms or have suffered any of the accidents listed in the following section.
Accidents That Can Inflict a Closed Head Brain Injury
There are many events that can result in brain injury. Anything involving head trauma or violent shaking can cause damage to the sensitive nerve cells and blood vessels in your brain.
Common causes of closed head brain injury include:
Motor vehicle accidents. Car, boat, bus, train, and motorcycle accidents often happen due to another person's negligence and are all prime events for brain injury.
Slip and falls. Falls from slippery floors, downstairs, and from ladders are common workplace accidents that cause blunt force trauma to the head.
Violence. Domestic violence, muggings, assault, child abuse, and other physical altercations can inflict serious brain injuries and repeated concussions.
Sports impacts. The strong collisions and confrontations that are a feature of impact sports like football, soccer, boxing, skateboarding, and hockey frequently inflict brain injury.
If you've been struck on the head or shaken in a violent incident like those listed above, then you may have a brain injury. Even if you don't have a headache or other symptoms, it's crucial to get cleared by a brain injury doctor before moving forward with your life.
Waiting to get help may result in further brain damage, making recovery more difficult and potentially increasing the chance of long-term disability.
Filing A Claim After Sustaining A Closed Head Injury Can Be Difficult
One significant problem encountered in the recovery of compensation for closed head injury cases is the fact that the symptoms can be subtle or slow to appear. In many cases, personality change, memory loss, headaches, problems concentrating, or ringing in the ears might emerge months later as the most serious consequences of an otherwise relatively minor accident.
Not only can these symptoms be difficult to document and present for compensation, but also the defendants' insurers are not above accusing the plaintiff of faking symptoms for a damages award.
At Shea & Shea, our familiarity and experience with the investigation and presentation of claims for closed head injuries, post-concussion disorder, and other brain injuries can give your claim a distinct advantage in settlement negotiations or at trial.
We make sure that you receive the state-of-the-art diagnostic tests and treatment you need not only to demonstrate the reality of your symptoms but also to help you achieve a complete recovery as well.
With the right testing, a closed head injury should be recognized as a moderate or mild TBI depending on the severity and duration of the symptoms, and should always be considered in any accident involving a blow to the head.
You May Have Legal Options Available
You should never be held responsible for the financial and emotional consequences of someone else's negligence.
For more information about your legal rights in a closed head injury case, call Shea & Shea — A Professional Law Corporation — today at (408) 716-1622. For your convenience, you can also contact us via email to arrange for a free consultation.