Following a traumatic event, victims often seek the assistance of attorneys that specialize in vision loss cases so that they may pursue justice for their severe injuries and begin the process of rebuilding their lives and livelihoods.
The eyes are a tiny but vital portion of the body required for most vocations and everyday chores. Damage to a person's vision skills may leave them unable to return to their professions, hobbies, or everyday activities without help.
Because loss of sight may have far-reaching consequences, victims of significant eye injuries must engage with a personal injury attorney to obtain financial recompense for their losses and legal counsel.
Keep reading to find out more about your choices as a victim of an eye injury, or get in touch with Shea & Shea to book a consultation with a legal company specializing in representing people who have suffered personal injuries.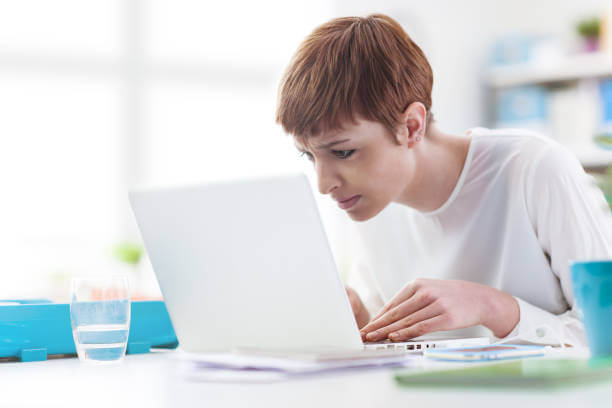 Oakland Lawyer for Vision Loss
Many clients who have experienced eye injuries and seek compensation for such injuries are represented by eye injury attorneys. The construction of a convincing claim that the injured person sustained significant eye damage as a direct consequence of someone else's carelessness or malicious intent requires close collaboration between attorneys and their clients, medical specialists, and other relevant parties.
Settlements for Eye Injuries
An eye injury settlement varies considerably based on variables such as how much of a link can be established between the accident and the guilty party, the severity of the severe damage caused, etc.
Working with a lawyer specializing in eye injuries makes it possible to build a compelling individual case and increases the likelihood that clients will obtain adequate compensation from insurance companies for the damage they sustained.
Eye injury settlements often involve one or more forms of compensation from the following categories:
Medical expenses incurred due to the injury (physical therapy, medical treatment fees, emergency room bills, surgery, etc.)

Suffering and pain

Wages lost

Dissatisfaction with life

Medical equipment is required.

Long-term incapacity
Eye Injuries That Are Common
Eye injuries are terrifying and threaten the victim's ability to engage in activities, everyday tasks, and vocations without difficulty. If you have had a vision loss, you must seek medical assistance immediately.
Some of the most frequent eye injuries and concerns that a client may have as a result of an accident include:
Double vision

Blurred vision

Partial or complete vision loss

Cornea damage

Retina damage

Inhibited peripheral vision

Reduced ability to see in the dark

Sensitivity to light

Optic nerve damage
Why You Need a Vision Loss Lawyer?
Working with an attorney specializing in vision loss and employed by a reputable law company is the surest method to acquire the compensation that your injury deserves and receive the most significant legal counsel. A lawyer specializing in eye injuries has previous experience working with people who have suffered eye injuries and is aware of how to construct compelling personal injury cases supported by substantial evidence. These cases have the best chance of getting the victims' settlement amount rightfully deserved.
Contact an Oakland Vision Loss Law Firm Right Away if You Need Help
Our team at Shea & Shea has been supporting eye damage sufferers and assisting them in obtaining proper compensation from an insurance company for more than five decades.
Contacting an experienced personal injury law company as soon as possible is the best way to receive the aid you need and are entitled to. Rather than allowing your circumstances to completely overwhelm you, take the initiative to seek the help you need.
Contact us and arrange a consultation with our legal company to explore the specifics of your case with professional eye injury lawyers who have considerable experience and to begin pursuing justice for the carelessness that may have led to your blindness.
Vision Loss Attorney
Are you now, or have you ever been engaged in an accident that lost eyesight or perhaps blindness? A catastrophic injury may have been avoided if the accident had not been caused by someone else's recklessness or carelessness. Shea & Shea – A Professional Law Corporation may assist and provide official legal advice if you respond yes to any of these questions. Our personal injury attorneys in Oakland are here to help you file a claim for damages. If you'd want to understand more about the possibilities of your case, we're here to help. To speak with a member of the Shea & Shea – A Professional Law Corporation team, call (408) 716-1560 now.
You Might Be Entitled To Compensation
How much financial support can you anticipate receiving from your visual impairment claim? Only a jury may determine what they believe to be an appropriate amount of compensation for such a significant loss;
Our catastrophic injury lawyers are here to assist you in determining whether or not the amount that has been provided to you is sufficient to meet the cost of your medical expenditures. We are happy to provide you with a no-cost first consultation to go through your legal matter. We have a history of achieving remarkable outcomes for our customers, and we are eager to put that experience to work for you.
Cases of eyesight loss almost often involve one-of-a-kind situations. It's possible that you've simply lost vision in one eye or that your ability to see clearly has significantly diminished. It's possible that it was caused by medical mistakes made during the Lasik surgery or one of the other eye surgeries, or it might have been caused by medications that turned out to be harmful later on. It might have been caused by a vehicle accident or an injury.
Dial Our Number Right Away For Dedicated Representation
Regardless of the specifics of your case, our skilled legal team is prepared to aggressively pursue compensation on your behalf if you have been injured. Sending us an email right now will allow you to set up a free first consultation at your earliest convenience. You may also reach our office by dialing (408) 716-1560 on your phone.
Locations We Serve