Looking for a Personal Injury Lawyer who really cares?
Shea & Shea Personal Injury Attorneys
always keep your best interests in mind and act promptly in order to increase your chances of a successful resolution.
Click here
to start a conversation with a lawyer who will truly fight
for you
.
People involved in a legal dispute dedicate a huge amount of time and effort to ensuring they receive a positive outcome and one that they deserve. It's also common sense to expect your personal injury lawyer to do the same.
Unfortunately, this isn't always the case.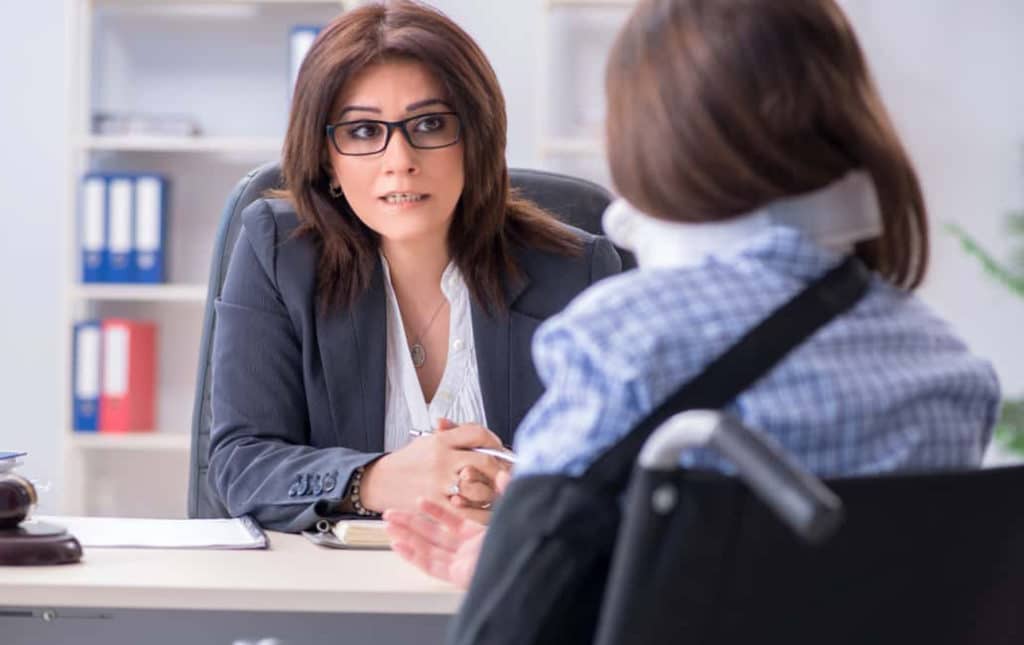 If you are currently working to solve a legal dispute and you find yourself researching how to get your personal injury lawyer to start fighting for you, your attorney may not be doing his or her job properly.
It's already bad enough that you have to hire a firm to help you address another party's negligence, so having to deal with a lawyer who is not fighting for you is the last thing you need. Below, we'll go over a few tips on what to do if you feel your lawyers are not doing their jobs, and how to get a lawyer that is the right one for you.
Is Your Attorney Taking Care of the Personal Injury Case?
In most states, attorneys that practice law must follow the Rules of Professional Conduct, which generally sets rules parallel with the bar association. These regulations detail the responsibilities and obligations that lawyers must follow, so you should take a look at this resource if you believe your lawyer is not fighting for you.
Common signs of a bad attorney include, but are not limited to:
Not Interested in Client Well-Being
A lot of people looking for the phrase "what can I do if my attorney is not doing a good job" feel like their advisor has little to no interest in their well-being. A law firm's most important objective is to ensure its clients' safety and keep their best interests in mind. If your attorney behaves in a way that makes you doubt his or her commitment to your well-being, it may be time for a second opinion and perhaps to find a new counselor that gives you peace of mind.
Avoiding Phone Calls and Other Forms Communications
Communication is the most important element when it comes to building a strong attorney-client relationship. Most people are not familiar with the complexity of the legal system, so it's normal to have a variety of different questions throughout the duration of your dispute. It's your attorney's responsibility to answer these inquiries and make sure your doubts are addressed within a reasonable timeframe. Remember that some attorneys are trial attorneys which means they spend much of the day in court, or in depositions, preparing for your day in court. Many lawyers reserve time at the end of the day for return phone calls or emails. If you're not getting a response from your lawyer, it's time to ask why?
In case you find yourself in this situation and want to know what to do when your attorney ignores you and it's impossible to get a hold of him or her, seeking a second opinion with new counsel may be a viable alternative.
---
Helpful Reading: Know How to Fire an Attorney
---
Doesn't Keep You Up-to-Date with Your Personal Injury Case
Like communication, keeping you up-to-date with the status of your case is one of your attorney's main responsibilities. This includes any significant events, potential settlement offers and demands, new evidence, and even if there is no change, your attorney should let you know that the status remains the same. Many times, deposition testimony obtained during the course of discovery can change your case or the issues involved in your case.
Folks who haven't heard from their advisor and think their lawyer is not communicating with them can try to establish regular meetings. If this doesn't work and your attorney is still keeping you in the dark, you may wish to seek a second opinion and perhaps contact a new law firm.
---
Helpful Reading: What Kind of Lawyer Do I Need
---
Low-Quality Lawyer Services
Whether you are seeking compensation due to someone else's negligence or fighting a corporate manufacturer over an unsafe product, it's imperative to find seasoned lawyers who have experience handling similar cases. If you don't research the firm you choose, you may end up with low-quality services. Rest assured, that if your adversary is a large corporation or an insurance company, they will research your law firm and know, for example, their track record.
The good news is that you don't have to continue to do business with a firm you are second-guessing or with whom you are uncomfortable. If you find out that your attorney has missed important court dates, doesn't give you accurate information, or you keep thinking that their lawyer is not doing their job, then it may be worth exploring a second opinion on other alternatives.
3 Signs of a Quality Law Firm
Having a bad lawyer is usually followed by the question "what can I do if my attorney is not doing their job?" and the answer is simple: you need to find a quality firm that relentlessly fights to increase your chances of a successful resolution.
Finding the perfect attorney will depend on the legal issue you're trying to resolve. With this in mind, there are general traits that reliable law firms usually share that you want. These include:
Open Communication Lines
Not only should you have your attorneys' phone number, but you should also be able to reach them via email and other channels. This will help maintain open communication lines, which are crucial for the quick resolution of any legal matter. When you have your first consultation, inquire about the communication channels that your candidates use with their other customers.
Experience and Track Record
Dependable law firms have years of experience and a proven track record of successful cases as well as happy clients. At Shea & Shea, we have decades of combined experience, hundreds of satisfied clients, and a proven track record of in-court success.
Lawyer Honesty and Trust
Honesty and trust between a client and attorney are crucial. Besides being aware of all the potential factors that influence the case, having an honest attorney means you'll receive straightforward, thoughtful answers that help you make the best decisions.
Learn More About Finding the Best Representation For Your Personal Injury Case
Having to dedicate energy and time to solve a legal issue is already burdensome, so you need to have an attorney that goes the extra mile and increases your odds of a good resolution. If you feel this isn't the case and you've already voiced your concerns, it may be time to explore other options.
If you feel helpless and want your lawyer to truly fight for you, contact us at Shea & Shea and our team of lawyers will be happy to review your situation with you.