If you have recently suffered a spinal cord injury in the San Francisco area, you are probably experiencing a lot of anxiety and are unsure where to start in terms of recovery and legal action. Serious injuries such as spinal cord injuries need immediate medical care and also require legal action to ensure that the person or company responsible doesn't get off without helping finance your recovery.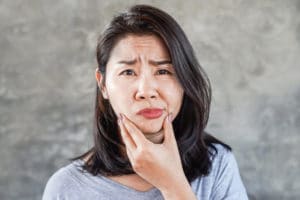 If you are pursuing justice for your injury and looking for legal representation for a spinal cord injury or just wondering where to begin, this article will set you on the right path for receiving justice and compensation.
What is a Spinal Cord Injury?
Spinal cord injuries occur when the bundle of nerves (known as the spinal cord) that stretches from the waist to the brain are damaged. Spinal cord injuries can happen for a number of different reasons (there's a section on spinal cord injury causes below) and are very serious injuries.
There are two main kinds of spinal cord injuries, complete and incomplete spinal cord injuries. Here is a brief overview of what complete and incomplete spinal cord injuries are.
Incomplete spinal cord injury. Are the less severe of the two kinds of spinal cord injuries and usually result in the victim having a loss of coordination, sensation, or motor skills below the point of injury. These are very serious injuries since depending on where the spinal cord was injured, a victim may be left severely disabled.
Complete spinal cord injury. This injury leaves victims paralyzed below the site of injury as it affects the nerves and prevents communication to the brain.
Spinal cord injuries are very serious and have the ability to leave victims permanently disabled. For this reason, it's essential that you seek out medical help following an accident which resulted in a spinal cord injury. Both incomplete and complete spinal cord injuries can have long term or permanent painful effects, which isn't something you want.
What Causes Spinal Cord Injuries?
There are many different causes of spinal cord injuries. Any person from any career or walk of life could suffer a spinal cord injury. This is why it's essential to know a trustworthy legal firm to call in the event that you find yourself in need of a spinal cord lawyer.
Here are some of the most common causes of spinal cord injuries.
Slips and falls where the spinal cord is struck and injured.
Auto accidents
Polio
Spina bifida
Violent assault
Workplace accidents (these usually involve machinery or other heavy equipment).
Sports-related accidents
Pre-existing health conditions that result in a weakened spine (such as arthritis).
Pedestrian or cyclist accidents
Long Term Effects of Spinal Cord Injuries
Spinal cord injuries may result in long term or permanent effects that need extensive medical care or therapy. If a severe enough spinal cord injury has been sustained, San Francisco residents may find themselves permanently disabled and in need of a live-in caretaker.
The potential for painful long term effects or permanent disabilities means that victims of spinal cord injuries might be subject to ongoing costly medical care. In order to protect yourself or loved ones from the financial effects that often come with spinal cord injuries, it's essential to seek out legal assistance following a spinal cord injury.
Here are some of the most common potential long term effects of spinal injuries.
Paralysis below the site of injury
Permanent loss of sensation
Decreased or painful mobility
Diminished motor function
Loss of future income and career opportunities
Permanent inability to return to the workforce
The need for breathing assistance or a caretaker
Continence issues
Spinal cord injuries can leave victims in pain, financially crippled, and without a job. These types of injuries are all too common and much too serious to be ignored or neglected.
If you have suffered a spinal cord injury and are looking for legal help in the San Francisco area, contact a reliable spinal cord injury attorney immediately.
Here at Shea & Shea, we know the extent that spinal cord injuries can affect a person's life and livelihood. We want to help you throughout this time so that you receive the best possible care and adequate compensation for your injury. Give Shea & Shea in San Francisco a call today to speak with an experienced spinal cord injury attorney near you.
What to Do if You Have Suffered a Spinal Cord Injury
Here are the two first things that you should do following a spinal cord injury.
Get care from a medical professional. Spinal cord injuries should never be ignored. While medical treatments can be expensive, they are non-optional when it comes to injuries as serious as spinal cord ones. Financial compensation for your injury can be sought after you receive care, but you should never jeopardize your health because of the cost of medical care. See a doctor specializing in spinal cord injuries and start receiving care immediately following your injury.
After you've started receiving care for your injury, find a legal firm that represents victims of spinal cord injuries in San Francisco and schedule a consultation with a reliable lawyer. If your spinal cord injury resulted from the actions or negligence of another person or company, you can seek compensation from them for your resulting injury. Working with a spinal cord injury lawyer will ensure that you get professional representation and have the best shot at getting financial compensation for your medical costs.
Contact a San Jose Spinal Cord Injury Lawyer Today
Shea & Shea is a seasoned legal firm that has been serving San Francisco residents since the 1960s. Our spinal cord injury lawyers have ample experience defending victims of serious injuries and helping them gain financial stability and compensation for their injury.
We are passionate about justice and using our professional legal experience to represent our clients. We know the seriousness of spinal cord injuries and use expertise in spinal cord injury law to help San Francisco residents find comfort and stability during such a turbulent time.
Contact Shea & Shea to schedule your first consultation with one of San Francisco's best spinal cord injury lawyers today.
AREAS WE SERVE:
Oakland Spinal Cord Injury Lawyer | San Jose Spinal Cord Injury Lawyer | San Diego Spinal Cord Injury Lawyer