No law mandates that you need to hire an attorney when seeking out compensation after a car accident. Some car accident victims choose to seek out legal counsel and representation so that they can concentrate on their health and recovery while – at the same time – pursuing legal action. You have the right to take on legal representation at any time during the process of lodging an insurance claim or – alternatively – pursuing a personal injury lawsuit.
While hiring a lawyer does not guarantee you any specific outcome for your case, they can help with investigating the crash, gathering evidence to demonstrate the other driver's negligence, as well as taking care of negotiations with insurers on your behalf. This can go quite a long way in managing the legal process while you spend quality time with your family and focus on your physical recovery.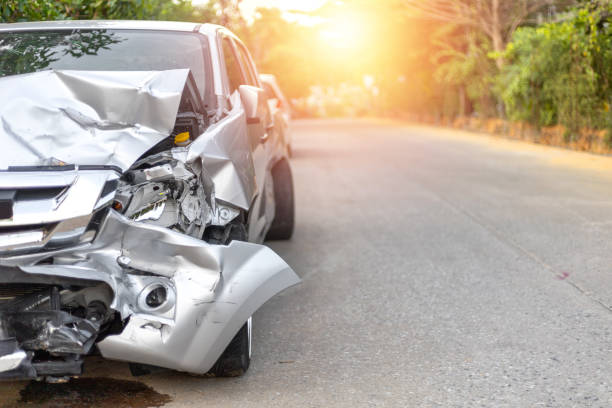 What Should I do If I am Involved in a Car Accident?
The Association for Safe International Road Travel says that a total of 37,000 people die every year owing to car accidents. In addition, 2.35 million people are injured or disabled owing to car crashes. Children aged under 15 account for 1,600 traffic fatalities, while the fatality rate for people between the ages of 16-20 is nearly 8,000 every year.
So, if you are involved in an automobile accident there are a couple of things that you can do to safeguard yourself and your interests. The following is a breakdown of the top things that you should do if you are in a car accident:
Call Emergency Services
If you've gathered that you or someone else at the accident scene needs urgent help, call for an ambulance as soon as you can. In the meantime, try to provide assistance if and when you can. You may need to call the police to help with your accident if:
Someone is trapped or injured and you have called an ambulance for assistance,
Another driver involved did not stop or exchange details. If this has happened, try and obtain any identifying information about their vehicle which could assist the police in making a report,
Another driver seems to be drunk or – alternatively – under the influence of drugs,
The accident is blocking traffic, and
There are hazards present, such as significant debris, structural damage, or leaking fluids.
Contact An Attorney
Not everyone who has been involved in a car accident will have to seek legal representation. However, if your accident was severe or complex, then it's necessary to call a lawyer as soon as possible. This is so that they can begin to build your case. If any of the following apply to your situation, call a lawyer straight away:
Any accident which causes significant injury to you or someone else,
Any accident where the fault is not clearly established,
Any crash involving another motorist, such as a pedestrian, other cars, truck, or cyclist,
Any collision in a school zone,
 Any crash in a construction zone or work zone,
Anytime you disagree with the police report,
Any crash involving an underinsured or uninsured driver, or
Anytime insurance companies send mixed messages or offer confusing answers to liability concerns.
Gather Proof And Evidence
If you happen to be involved in a car accident, one of the top ways to safeguard your legal rights is to gather evidence and proof as soon as you possibly can. In this way, you'll be prepared if you end up making a personal injury or property damage claim against another driver. Let's look at the kinds of evidence that you should try to gather in a typical car accident case:
Photographs of the accident scene,
Photographs of the vehicles involved,
Contact information of the other drivers and witnesses, and
Police reports and other official reports.
When To Get An Attorney For A Car Accident
The rule of thumb about when you should get an attorney after a car accident is when:
you have questions about your legal rights or what you should be doing,
you've been injured,
the insurance company is not treating you honestly or fairly, and
you're not getting the medical care that you need.
What Are The Benefits Of Hiring A Car Accident Attorney
As we said in the introduction, no law states that you have to hire a lawyer after a car accident. However, there are a lot of benefits if you do.
Dealing With Insurance
Insurance companies don't always play fair. That's why you need an experienced car accident attorney who will fight for you during this time. Your attorney can take on the insurance company and make sure that they are not acting in bad faith.
Better Compensation
Those who call a lawyer after a car accident receives more compensation than those who do not. Attorneys know how to build a case to demonstrate to the insurance company just how much money you will need to recover. They aren't afraid to go toe-to-toe with big insurance companies and they will fight hard to make sure that ALL of your medical expenses are taken into account – both now as well as in the future.
Filing Necessary Paperwork
Filing a car accident claim and a personal injury lawsuit involves paperwork and forms. These must be filed properly and on time to ensure that your case proceeds appropriately and so you obtain a favorable outcome. Inadequately filed forms or failure to file the required paperwork can add long delays to your case and prevent you from getting the money you need.
Not Missing Deadlines
A car accident attorney will make doubly certain that you do not miss any crucial deadlines, such as the statute of limitations. In some cases, accident victims only have quite a small window to file a claim. Thus, your attorney will act very quickly to meet these deadlines and safeguard your rights to compensation.
Our Firm Is Happy To Answer Your Questions
For the past 50 years, Shea & Shea has dedicated themselves to representing injury victims. Our injury lawyers have years of joint experience with effectively representing clients against corporations, manufacturers together with other individuals.
If you're involved in a car accident and need legal representation, contact us today!