You might have been injured in a car accident due to another driver's carelessness. Maybe you have slipped and fallen on someone's property, or perhaps a neighbor's dog bit you. If you did not know the help of a personal injury lawyer; this is for you!
What Does a Personal Injury Lawyer Do?
A personal injury attorney provides legal services to people who have been injured due to the negligence of another person, company, government agency, or other entity.
Each personal injury lawyer practices tort law. Torts are acts or omissions that cause harm to another and for which courts impose liability. Injury refers to a violation of a legal right, while harm refers to a loss or detriment suffered by a person.
A Brief Overview of Tort Law
Tort law aims to redress injured parties, impose liability on responsible parties, and deter others from committing harm. Losses can be shifted from the injured party to the party that is at fault or best suited to bear them. Generally, a party seeking redress through tort law will seek monetary compensation for damages. There are also less common remedies, such as injunctions and restitution.
Common law and state statutory law define tort law's boundaries. In interpreting statutes, judges are free to determine which actions qualify as legally cognizable wrongs, which defenses may override any given claim, and the appropriate measure of damages. Injury claims include workplace injuries, injuries from slip and fall accidents, defective products, and traffic collisions.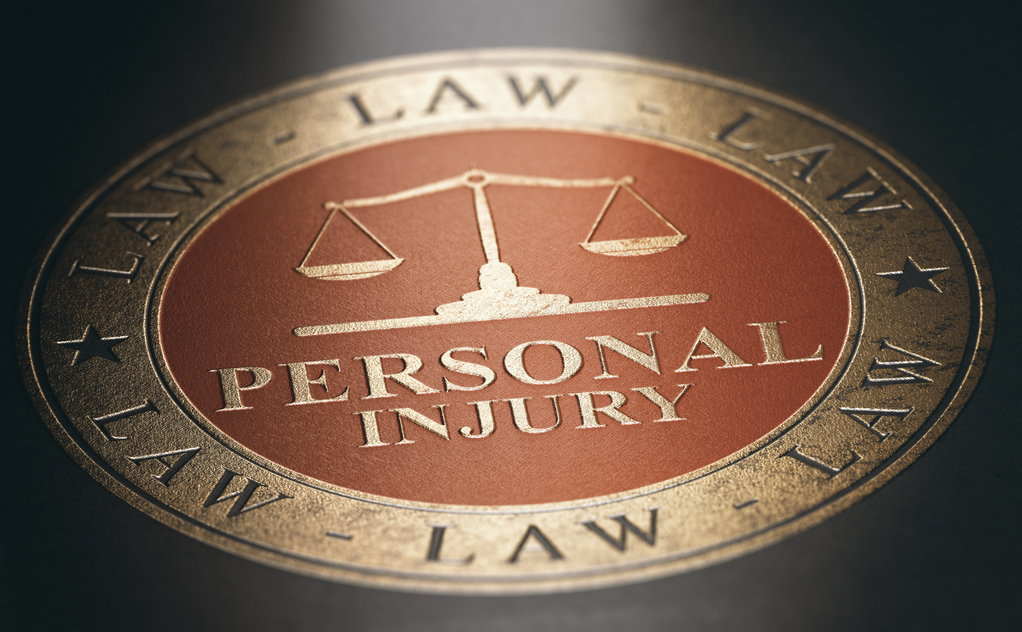 Reasons That Indicate You Need To Hire A Personal Injury Attorney
Here are a few questions to ask yourself if you are unsure whether to hire a personal injury attorney to handle your claim:
Is There A Factual Dispute Surrounding the Injury?
The victim's responsibility is to prove that the other party's negligence, errors, or wrongdoing caused the victim's injuries. You cannot recover compensation for your injuries if you cannot prove that the other driver caused your car accident or pedestrian accident. We advise that you contact one of our injury attorneys immediately if the other party disputes liability. Therefore, to determine how your injury occurred and who is responsible, the attorney conducts a thorough investigation. Subsequently, your lawyer gathers evidence and develops a legal strategy for proving liability.
Are You A Contributor To The Injury?
Despite accepting liability, the other party's insurer may claim that you contributed to the accident. Your insurance company may claim that you were speeding when you were involved in a motorcycle accident. Due to this, you bear part of the blame for the crash, even though the other driver failed to yield.
Hence, if you are judged to be 50 percent at fault for the cause of your bicycle accident, the money you receive for your claim is reduced by one-half. Therefore, it is important to have an injury attorney who understands how to fight unfounded allegations.
This is because insurance companies are prone to use contributory negligence allegations to lower the amount they must pay to resolve a claim.
Is More than One Party Involved?
You can benefit from hiring a personal injury lawyer especially when multiple parties are involved in a personal injury case. Therefore, cases involving multiple parties include medical malpractice, construction accidents, multi-vehicle accidents, and product liability claims. An injury lawyer hence develops a case that protects you as the parties argue about who is responsible for causing your injuries.
Benefits of Hiring a Personal Injury Attorney
There are some fruits to reap from getting an injury lawyer to handle your case.
In a tort case, you should hire an attorney who has experience handling tort cases. Their experience and understanding of insurance company tactics may have been gained from handling cases like yours. Several insurance companies tend to reduce the amount of money paid to victims of dispute cases. A lawyer's knowledge of previous case histories saves you time and research.
Personal injury lawyers always get higher settlements in tort cases, and statistics prove it. Attorneys receive a higher amount in injury settlements than those who do not hire them.
FAQs – Hiring a Personal Injury Attorney
If you or someone close to you has ever been struck by a car, you know how disoriented one can be. In the event of an injury caused by the negligence of another individual, business, or driver, you may be able to receive compensation for your medical bills and other related expenses. These reasons may convince you that you need a personal injury lawyer after a car accident.
Why is it Worth Hiring a Personal Injury Attorney?
Professionalism and Impartiality
A car accident or personal injury can cause a lot of emotional turmoil and pain. Moreover, trauma may prevent you from making objective decisions about your accident/injury. Therefore, a personal injury attorney will file personal injury claims on your behalf. Their knowledge, skill, and experience will help you get the settlement you deserve.
Injury Lawyers Know How to Negotiate
Adversely, in the aftermath of an accident, the insurance representative of the offending party can be very persuasive when it comes to negotiating for a lower settlement amount. It is thus beneficial to have an experienced lawyer help you through this period. Therefore, hiring a personal injury lawyer after you have been injured often leads to heftier compensation.
What should I ask Before Hiring a Personal Injury Attorney?
Does the injury lawyer offer a free and confidential case review?
A reputable and honest personal injury lawyer will offer you a chance to have a confidential evaluation and discuss your case for free. You will get the opportunity to ask questions and determine whether hiring a personal injury lawyer is the right course of action for you.
What is my personal injury case worth?
It is very tough for the lawyer to answer since each case is different and each person's injuries are different. Generally speaking, the value of a personal injury case depends on the extent of your injuries and how those injuries will affect you throughout your life.
What are your fees and how are they calculated?
A third and forty percent of the recovery is what injury lawyers will charge depending on their experience, past results, and whether a lawsuit needs to be filed. Thus, keep in mind how an injury lawyer treats costs and expenses. Be aware of costs and expenses and ensure it is spelled out in your engagement agreement. Sometimes. the lawyer can either deduct their portion from the gross recovery or after fees and expenses are deducted.
Conclusion
There are always going to be accidents in life. They happen. If you are injured in a car accident, especially due to the negligence of someone else, you should promptly seek legal help for compensation. Call us today to get a free quote! Call us today to get a free quote!
At Shea and Shea, injury and accident cases are all we deal with. We offer legal help if you are recovering from a brain injury caused by an accident.  If you experienced a brain injury caused by an accident in San Jose, CA, contact us to discuss your legal options! Our competent team at Shea & Shea can build a claim to help you seek brain injury compensation. We handle head injury claims after a slip and fall accident, car accident, or workplace accident. We can begin providing you with legal advice when you contact us at (408) 716-1622 for a free consultation.