Traumatic brain injuries are among the most severe kind of injuries that a person may sustain. A brain injury lawyer, Napa, should be consulted in these critical early stages.
A traumatic brain injury lawyer Napa will assist you in collecting damages and advocate for you, ensuring you are financially and emotionally compensated for your injuries.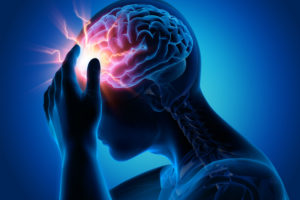 Traumatic Brain Injury Lawyer Napa
Anyone meeting with a traumatic brain injury attorney should ask about the attorney's experience and jurisdiction. Traumatic brain injuries may be difficult to show to a jury.
A traumatic brain injury lawyer Napa acknowledges that patients with traumatic brain injuries have the right to compensation and that the at-fault party should be held responsible.
Why Choose A Brain Injury Lawyer Napa
Here are ways hiring a brain injury lawyer in Napa —not just any personal injury lawyer—can help you after a brain injury.
Assessing the Scope of Your Brain Injury
A lawyer understanding how you suffered brain damage, oxygen deprivation, or infection can determine who's responsible and get the compensation you deserve.
Evaluating Whose Actions Caused Your Brain Injury
A lawyer with skill and understanding of brain injuries also serves your interests in determining who may be legally liable to you for damages.
Calculating the Full Scope of Your Brain Injury Damages
The more a brain injury attorney knows about medical care, assistive assistance, lost income, and pain and suffering, the better it will reward you for recovery difficulties.
Explaining Your Brain Injury Damages to Others
Advocacy includes negotiations and jury trials. The lawyer must explain brain damage and costs without using medical/legal jargon with his communication and analytical skills, plus knowledge of brain injury, medicine, and more.
Things To Consider in Choosing Your Brain Injury Lawyer
Here are some things to consider when choosing a brain injury lawyer in Napa.
Importance of Experience
It's vital to ask about the attorney's expertise with similar claims and the incident's jurisdiction. TBIs might be challenging to explain to a jury.
The Attorney-Client Relationship
The attorney and client should have a good working relationship so they may discuss recovery, treatment, and physicians.
Importance of Communication
Attorneys strive to build open discourse and good communication with their clients, allowing each party to understand their claim and cope with obstacles.
Responsibilities of a TBI Lawyer
An attorney also reads, evaluates, and communicates with the injured person's physician about medical documents.
Retaining a TBI Lawyer
Consults at Shea & Shea free for free. Lawyers are paid from recovery, not the client. Shea & Shea attorneys work hard to win clients' trust and find a solution.
Brain Injury Lawyers Will Fight For Your Compensation
We intend to negotiate a settlement with the insurance company or go to trial if necessary to ensure that you get all the compensation to which you are entitled, which may include:
Increased risk of future harm

Disability or loss of everyday life

Past and future medical expenses

Lost income and diminished earning capacity

Physical and mental pain and suffering

Caretaking costs

Shortened life expectancy.
We only accept winning cases since that's how we get paid. We won't charge you until we recover your losses.
Call Our Shea & Shea Napa Brain Injury Lawyer Today!
Get in touch with a qualified traumatic brain injury lawyer in Napa immediately to safeguard your interests and future.
If you have suffered a brain injury in Napa, do not hesitate to contact Shea & Shea to arrange a consultation with a qualified lawyer.
Call us to get a free quote today! 
AREAS WE SERVE:
San Jose | San Francisco | San Diego | Santa Clara | Oakland | Napa | Fremont | San Mateo | Contra Costa | Alameda | Solano | Sonoma | Marin