Any injury has the potential to disrupt life and health, but brain injuries, and especially traumatic brain injuries, are unique in the level of trauma they can inflict on a person.
Who you are — your personality, temperament, what you like and don't like — is held in the brain. An injury there can drastically alter your personality, remove you from your career, and bury you under a mountain of medical debt.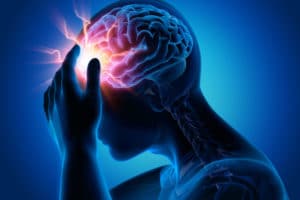 By the numbers, two and a half million Americans become victims of traumatic brain injuries each year, and of those, it's estimated that more than five million Americans live with a permanent disability that was the result of a traumatic brain injury.
With such high numbers and such high consequences, it's natural for Oakland residents to feel a sense of anxiety if they've received a head injury.
But don't worry — you're not alone. The Oakland brain injury lawyers here at Shea & Shea have years of experience representing the victims of brain injuries and securing the financial and medical help needed to help our clients recover. If you suffered your accident at the fault of another person or company, then you deserve to be compensated for your injuries, lost wages, and medical care.
If you or a loved one have suffered a brain injury, contact Shea & Shea's brain injury law offices today. Our attorneys can fight to help you overcome the financial and medical challenges created by your traumatic experience.
Common Causes of Brain Injuries In Oakland
Medium-to-traumatic brain injuries can arise from any situation where the head is stuck. They can even occur without the head striking anything at all (as can happen during whiplash).
Here is a list of some of the most common causes of brain injuries:
Vehicle collisions: this is one of the most common causes of brain injuries in Oakland.
Slip and fall accidents: this could be due to a wet establishment floor, slippery sidewalks, slick stairs, and more.
Traumatic force to the head: this could occur while playing a contact-sports game or in a violent confrontation and is responsible for countless TBIs.
Pedestrian or cyclist accidents: countless Oakland walkers or cyclists are struck each year by cars or motorcycles and left with various injuries, including concussions and other head injuries.
Equipment malfunction: machinery and equipment are by no means foolproof. If you are using a piece of equipment or heavy machinery and it malfunctions, you could sustain any number of injuries including a brain injury.
Anoxia: this is when oxygen flow is cut off to the brain and often results in permanent brain damage.
Exposure to dangerous chemicals: whether it's through occupation or accident, exposure to dangerous chemicals and neurotoxins may result in a brain injury.
Common Symptoms of a Traumatic Brain Injury
If you suspect that you have suffered a brain injury in a recent accident, here are several common symptoms to be aware of. Make sure that you have friends and family monitoring your behavior and other telltale signs of a brain injury following an accident and seek out medical help immediately.
Persistent headaches or migraines
Nausea, dizziness, vomiting
Balance and coordination issues
Disorientation, confusion, concentration loss, and irritability
Mood swings, abnormal behavior, and irrational emotions
Personality changes
Altered or fuzzy vision
Sensitivity to sound and light
Ringing in the ears
Keep in mind that symptoms might not show up right after your accident.
Brain injury symptoms can take days or even a couple of weeks to manifest. But that doesn't mean you're okay — just that silent damage is occurring. This is why it's important to see a doctor about the possibility of brain injury, even if you don't have any symptoms.
Making a Brain Injury Claim in Oakland
Because brain injuries can be difficult to prove legally, it is essential to work with a specialized brain injury attorney when building your claim. Brain injury lawyers are specialized attorneys who are equipped to help victims of traumatic brain injuries receive just compensation from the individual or company responsible for causing the injury.
If you hope to receive fair financial compensation for your injuries, you need a brain injury attorney fighting for you.
To get in touch with an Oakland-based brain injury lawyer, contact Shea & Shea today.
What Should Victims of Traumatic Brain Injuries in Oakland Do?
Here are three practical steps for victims of brain injuries in Oakland to follow immediately after their accident:
Consult a doctor: whether you have a mild concussion or traumatic brain injury, you need to see a doctor right away. Even if you feel okay and lack symptoms, get cleared by a doctor before assuming you're okay. Failing to do this can result in serious and lasting consequences should symptoms appear later.
Schedule a consultation with an Oakland brain injury attorney: if you suffered injury through no fault of your own, then you should not be forced to sacrifice finances and career during your recovery. For this reason, the best thing that victims of brain injuries can do for themselves (besides seeking immediate medical care) is to contact a reliable brain injury lawyer following their accident.
Listen to your doctor: take the necessary tests, medication, and therapy necessary for recovery. Brain injuries take time to heal from and you shouldn't be exhausting your physical or mental energy during this period of rest and recovery.
If you need additional advice for what steps to take as a victim of a brain injury, contact Shea & Shea in Oakland today. Our firm would be happy to schedule you in for your first legal consultation with a seasoned brain injury attorney.
Contact an Oakland Brain Injury Lawyer Today
To schedule your first consultation with an expert brain injury lawyer, give Shea & Shea in Oakland a call today.
Here at Shea & Shea, we have experience fighting for those in desperate need of justice and legal representation following a traumatic brain injury. Contact Shea & Shea to get started building your brain injury claim and pursuing your physical and financial recovery.
Areas We Serve:
San Jose | San Francisco | San Diego | Santa Clara | Oakland | Napa | Fremont | Santa Rosa | Contra Costa | Alameda | Solano | Sonoma | Marin