Sustaining a traumatic brain injury can permanently alter the entire course of your life. Suddenly, you may find yourself unable to work, pay medical bills, relate to friends and family the same way, or incapable of performing everyday tasks.
In addition to physical pain, traumatic brain injuries can also inflict extreme emotional or mental suffering and change.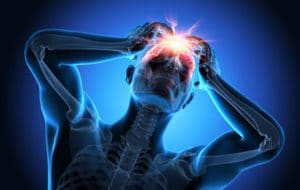 If you have suffered a traumatic brain injury as the result of another person's negligence, then you should not be forced to finance your recovery. Medical care, leave from work, and financial crisis should not be worries that victims face while also trying to recover from a serious injury. 
Since many San Jose residents are unaware of the legal options available to them as victims of traumatic brain injuries, this page will help you know what to do and who to call if you have sustained a brain injury.
Common Causes of Brain Injuries That San Jose Residents Suffer From
San Jose residents from all walks of life at any age can be the victims of traumatic brain injuries. As you'll be able to see from the list of common brain injury causes below, there is a vast variety of situations and accidents which may result in a TBI.
Some of the most common causes of brain injuries in San Jose include:
Car and motorcycle accidents

A violent or forceful blow to the head

Falling and striking the head

Extreme whiplash

Being struck by a car or motorcycle while walking 

Exposure to certain chemicals

Anoxia

Explosive blasts
Please note that this is a non-exhaustive list and that you can sustain a TBI for many other reasons. Any event that causes trauma to the head can also result in brain injury. 
Common Symptoms of a Traumatic Brain Injury
Here are a number of common TBI symptoms to be on the lookout for if you have recently been involved in an accident. Victims of TBIs might exhibit multiple of these symptoms or not show symptoms at all for several days or even weeks. 
It's important to remember that even if you've struck your head and are asymptomatic, that you may still have sustained a traumatic brain injury.
Nausea

Vomiting 

Dizziness or other balance difficulties

Headaches 

Ringing in the ears

Disorientation, confusion, loss of memory

Slurred speech

Sensitivity to light or sound

Behavioral changes and mood swings

Anxiety, depression, or paranoia 

Fuzzy or altered vision

Concentration issues or a disturbed attitude

Spells of unconsciousness for several seconds or minutes
These are all symptoms that something is very wrong and that you should seek medical care immediately. While these symptoms might not show up the day of your accident, you should still seek a doctor's advice right away. 
Neglecting to take these symptoms seriously can result in permanent brain damage or even death. 
What Should Victims of Traumatic Brain Injuries Do?
Sadly, the cost of medical care in San Jose often deters victims of TBIs from seeking adequate care and testing following an accident. Your health and possibly life and livelihood shouldn't be something that you have to sacrifice due to exorbitant costs. You should be able to receive testing, care, and treatment without the fear of how much it's costing you.
Here are several practical steps that you can take to ensure that your physical health is taken care of as well as your financial health.
Get examined by a doctor: this is the most important thing to do following an accident. Seeing a medical professional will ensure that your immediate condition is safe and that you aren't in a crucial state and will also provide an official medical record of your injury (which can be used by a lawyer in your claim).
Contact a San Jose based brain injury attorney: while some TBI victims attempt to represent themselves in the ensuing legal battle, it's essential to work with a skilled brain injury lawyer if you want to see results. Neglecting to contact a brain injury attorney could prove to be the most detrimental thing to your case. Before speaking with insurance or any other entity following an accident, you should consult a brain injury attorney.
Take time to recover: while the stress of the brain injury and legal battle might make this difficult, resting and taking time to recover is one of the most important things you can do for your health. Take leave from work, attend physical therapy, and do whatever you can to take things easy and focus on your health.
For additional tips about what to do following a brain injury, contact Shea & Shea in San Jose today to speak with one of our staff members or brain injury attorneys.
Brain Injury Claims
Proving a traumatic brain injury in court can be a very difficult undertaking and should not be attempted without professional legal help. Even a day or two of delay in taking action could be detrimental to your legal case, so it's essential to take appropriate action immediately following your accident.
The company or individual responsible for your injury may view your delay in seeking medical or legal assistance as a sign that your injury is being faked for monetary gain and attempt to have your claims dismissed. This is why it's crucial that if you even suspect that you've sustained a brain injury you contact a San Jose legal firm immediately to start building your claim.
Contact a San Jose Brain Injury Lawyer
Here at Shea & Shea in San Jose, we have experience representing victims of brain injuries and want to help you receive adequate compensation for your injury. We have been serving residents of the San Jose area since the 1960s and want to use our expertise in brain injury law to help you.
Contact us today to speak with a trusted San Jose brain injury attorney and to schedule your first consultation.
Areas We Serve:
San Jose | San Francisco | San Diego | Santa Clara | Oakland | Napa | Fremont | San Mateo | Contra Costa | Alameda | Solano | Sonoma | Marin